Column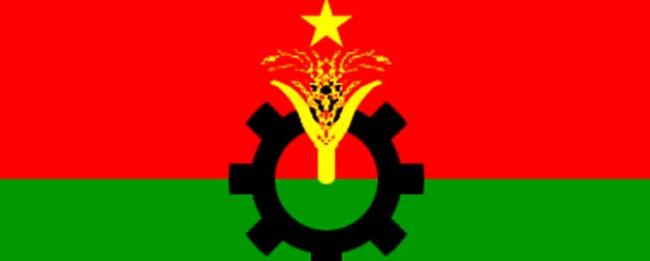 Series of Hartals and public held hostage
People of the country are depressed and frustrated. They are held hostage by the opposition BNP and its anti-liberation ally Jamaat.
People of the country are depressed and frustrated. They are held hostage by the opposition BNP and its anti-liberation ally Jamaat. BNP-Jamaat Alliance is out of power for more than four years. How long will they have to wait to come back to power? They have become desperate now. The country has to be put in prolonged turmoil through the 'hartal trade' in order to weaken the government and oust the ruling party. This may facilitate their return to power.
The opposition alliance is now bent upon coming back to power by hook or by crook and they are using the hapless people of the country as tool to achieve their goal. The people are helpless and they have no time to think of what lies ahead for them.
Prolonged hartals have adversely affected industrial production apart from crippling life in cities. The country's main foreign exchange earning ready made garment industry has been so badly affected by frequent hartals that the buyers are weighing other options. The daily wage earners and labourers are spending their days in extreme hardship and finding it difficult to meet both ends. They are being intimidated to stay indoors and not to
venture out in search of work to make the hartals a success.
Picketers are torching vehicles along with drivers and resorting to other intimidatory tactics. Although the poor and hapless workers are being deprived of their wages, the picketers are earning handsome money from the political parties for creating chaos and anarchy. Hundreds of thousands of innocent students and their guardians had to pay a heavy price and nobody knows how the country's SSC Examinations were held this
year. Like other sectors, the country's education system is also a casualty.
The opposition's desperation to come back to power has become obvious from what the opposition leader Khaleda Zia said on April 4 last at Satkhira. Addressing a public meeting on the occasion she did not conceal this fact and said "Quit power and I can assure you there will be no hartals. If you don't want to see hartal, resign and arrange for holding elections under supervision of Caretaker government".
Attempts are also being made to whip up religious sentiments to misguide and mislead the people. A non-political and religious organization Hefazat-e-Islam was brought on the field to fish in the troubled waters. The people have been given a wrong impression about the media. Many do not know the term 'blogger'. But they do not hesitate to describe the bloggers as atheists.
Many BNP, Jamaat and Shibir workers have now been detained or arrested. They may get bail from court. These are legal matters. But innocent people of the country are being made to pay a heavy price for this. Politics now a days means tricks to hold on to power or come back to power and in this game people are being used as mere pawns.