Column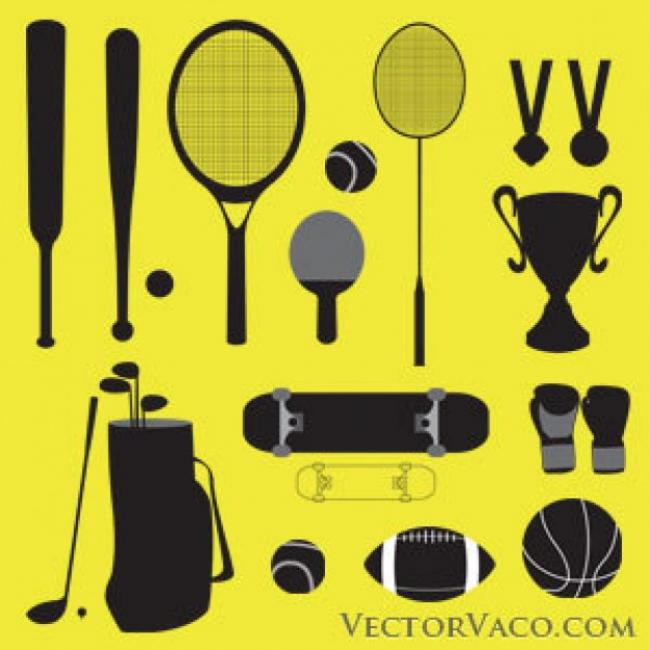 Thriving Terror Network in Bangladesh
It is generally believed that the radical Islamic groups in Bangladesh are locally organized and not like the Arabs and Pakistanis in terms of Islamic fervor or Jehadi spirit as the Bangladeshi groups are far less supported, organized, and ideologically committed. But the arrests in 2010 of Sheikh Obaidullah alias Abu Zafar and Maulana Mohammad Mansur Ali, two high profile cadres of Pakistan based militant group Lashkar-e-Taiba (LeT) give a lie to such assumptions. Their disclosures during interrogation bear irrefutable evidence of the presence of international terrorist groups in Bangladesh.
Both Obaidullah and Mansur are high profile militants and were hiding in Bangladesh since 1995. They admitted that besides their teaching experience in various madrassas in Bangladesh for more than 16 years both of them took part actively in the wars in Afghanistan from 1988 to 1993 and have been trained in operating a wide range of light and heavy weapons including machine gun, anti-aircraft gun, AK-47 assault rifle, BM- 50 canon, rocket launcher, and mortar. Both of them were active in militancy in India, in collaboration with militants from Bangladesh, Pakistan and Afghanistan and also with Islamist militants of Kashmir, Benaras, Punjab and Hyderabad in India. The two LeT arrestees were also linked with Asif Reza Commando Force (ARCF), the terrorist outfit responsible for attack on the American Centre in Kolkata in 2002.

ARCF was run by Aftab Ansari alias Aftab Ahmed alias Farhan Malik, from Dubai till his arrest on January 23, 2002, and subsequent deportation to India on February 9, 2002. Ansari, a top ranking LeT leader, was arrested while attempting to leave for Pakistan on a Pakistani passport. Mafia don, Ansari operated an extortion and abduction network in India with the active support of Pakistan based terrorists with assistance from the ISI. Ansari was the financier of a large consignment of arms and ammunition, including 14 kilograms of RDX, which was seized in Gujarat's Patan district in November 2001, after the arrest of Asif Reza Khan and a Pakistani accomplice Arshad Khan in New Delhi on October 29, 2001. Asif Reza Khan – after whom the ARCF is named – was killed at Rajkot, Gujarat on December 7, 2001, when he attempted to escape from police custody.

Asif Reza Khan's arrest had led to disclosures of ARCF's linkages with LeT and Jaish- e-Mohammed (JeM) based in Pakistan. His primary link with these outfits was through Omar Sheikh, whom he met at the Tihar jail in Delhi during 1999 while he was lodged there. Omar Sheikh was one of the terrorists who were released along with Maulana Masood Azhar, founder of the JeM in the hostage swap after the hijack of Indian Airlines aircraft IC-814 to Kandahar, Afghanistan, in December 1999. Sheikh was also responsible for murder of the American journalist Daniel Pearl.

Ansari played leading role in the July 25, 2001 kidnapping of a Kolkata-based businessman who was subsequently released on July 30, 2001 after reportedly paying a ransom amount of Rs 3.75 crore in Dubai through the hawala network. Reportedly, it is out of this money, Omar Sheikh wired $100,000 to Mohammed Atta, leader of the hijackers in the 9/11 multiple terrorist attacks on the Twin Tower.

The two arrested LeT leaders Obaidullah and Mansur Ali told interrogators that militant outfit ARCF and LeT supplied grenades to Maulana Tajuddin, LeT's Bangladesh chapter leader, for carrying out attacks on Awami League rally on August 21, 2004. Twenty-three people, including Ivy Rahman, wife of the present President Zillur Rahman and other senior leaders of Awami League died and over 400 were injured / maimed in the attack. Sheikh Hasina somehow escaped while being whisked away in a bullet-proof vehicle.

Militants who carried out the attacks had links with key functionaries of the BNP-JEI government (2001-06) headed by Khaleda Zia. LeT's Bangladesh chapter chief Maulana Tajuddin who brought the grenades and is presently hiding in Pakistan, is the brother of Abdus Salam Pintu, a former Minister in BNP-JEI government, now under detention for his links with militants. The main attacker, Harkat-ul-Jehad-al-Islami (HUJI) commander Mufti Hannan, has revealed that after carrying out attack on Hasina, he was enjoying protection by former Ministers Altaf Hossain Chowdhury, Ruhul Quddus Talukder and Matiur Rahman Nizami.

HUJI was formed on the pattern of the Taliban of Afghanistan with the objective of turning Bangladesh into an Islamic state. It sent about 5000 Bangladeshi Mujahids to Afghanistan initially to help the Hizb-e-Islami group of Gulbuddin Hekmatyar and later, after abandoning Hekmatyar (1995) to join the Taliban fold. After the success of Taliban in Afghanistan, a group of Mujahids was also sent to Kashmir to fight for Harkat-ul-Ansar (HuA). Following the US declaration of HuA as an international terrorist organization, it split into two factions – Harkat ul Mujahideen (HuM) and HUJI.

The linkages between HUJI and al Qaeda were established when HUJI leader Fazlul Rahman signed the Fatwa in 1998 declaring 'holy war' on the US. Other signatories to the Fatwa included al Qaeda chief Osama bin Laden, Aiyman al Zawahiri, leader of the Jihad Group of Egypt, Rifat Ahmad Taha @ Abu Yasir of Egyptian Islamic Group and Sk Mir Hammah, Secretary of Jamiatul Ulema-e-Pakistan. The US State Department, in an executive order (Mar 5, 2008), designated HUJI as a Foreign Terrorist Organization and Specially Designated Global Terrorist. A group of Bangladeshi Mujahids of HUJI along with Afghan Taliban was captured by the Northern Alliance forces of Rabbani (Masud faction) near the Afghan-Iran border in 1997 and displayed before UN representatives as proof of foreign connections of the Taliban.

The credentials of LeT activists Obaidullah and Mansur Ali in militancy are much more than have been revealed so far. In their assignment in Bangladesh, they however, said that they came to Bangladesh only to hide, but the law enforcement agencies in Bangladesh believe that they have been working to expand network of their organizations in Bangladesh. With directives from Ameer Reza, a Pak based kingpin of LeT, they were taking preparations for a jihad by organizing Bangladeshi mujahids. They said they were in regular contact with many leaders of Bangladeshi Islamist terrorist groups including HUJI and Jamiatul Mujahideen Bangladesh (JMB).

According to their confessions, some more high profile Islamic militants are hiding in Bangladesh and they were linked to Abdur Rauf alias Daud Merchant, a recently arrested close aide to absconding International mafia don Dawood Ibrahim and one of the main accused in the killing of Mumbai music baron Gulshan Kumar. Their interrogations have revealed that LeT has been getting all possible help and support from the D Company network and ISI in Bangladesh. Their arrests came in the wake of disclosures made by Daud Merchant and Zahid Sheikh, both were close associates of mafia don Dawood Ibrahim.

Though the law enforcement agencies in Bangladesh so far didn\'t find any specific allegations of acts of sabotage against these two militants, it is believed that changing madrassas frequently from one district to another was part of their tactics of organizing the militants in different parts of the country for jihad. They not only entered into the country with local allies, but also managed National Identity card of Bangladesh. They are fluent enough in Bengali, Hindi, Urdu and Persian languages to conduct their Jihadi activities throughout the country with the help of HUJI, JMB and other Islamic militant groups under directions of ISI and with financial backing of D Company. The investigators came to know the names of the patrons particularly some political leaders who were giving shelter to them.

LeT has spread its roots in Bangladesh with the help of several politicians and militant organizations including HUJI and JMB. Interrogations of HUJI leaders arrested in connection with the August 21, 2004 attack on Awami League rally and JMB top leaders including Shayakh Abdur Rahman and his deputy Bangla Bhai who were executed in 2007 for involvement in violent activities revealed their links with LeT and the international terrorist network. Abdur Rahman confessed that he had received arms training in a LeT camp at Pak occupied Kashmir. Most significantly he revealed his linkages with international terrorist outfits including al Qaeda and Taliban and sources of fund. He also revealed that Malda in West Bengal was the 65th organizational district of JMB and he had plans to carry out attacks in India after the country wide synchronized bomb attacks on August 17, 2005.

Although Bangladesh government has banned HUJI and JMB and arrested most of the leaders of these two organizations, these groups have not been liquidated. Another set of leaders have taken over and are working quietly. Some training camps continue to impart both ideological and arms training. HUJI, JMB and most of the Islamic terrorist network in Bangladesh were spawned by the al Qaeda and Taliban jihadis. They were trained by Pak ISI and LeT. None of the umbilical cord have been cut for good. The LeT is very much active in Bangladesh targeting India.

Terrorists arrested in several attacks in India over the last couple of years have been found to be HUJI activists recruited and trained by Pak ISI and LeT for unleashing terror in India. Some of these include the 2005 attack in New Delhi just before Diwali, attack on STF HQ and Mecca Masjid in Hyderabad, attack on Indian Institute of Science in Bangalore in which a scientist was killed and another attack on a temple in Benaras in which a number of devotees were killed. Some of those arrested admitted during interrogation that they were tasked by the ISI and their LeT handlers to target premier institutions of science and technology in India.

ISI continues to have sustained links with the Bangladesh Army through the old repatriated officers, some of whom even fought against India in the western sector. This has enabled it to fashion strong linkages with the Bangladesh intelligence agencies – Directorate General of Forces Intelligence (DGFI) and National Security Intelligence (NSI) – which under successive governments remained staunchly anti-India. These intelligence agencies extend assistance to the ISI in its efforts to destabilize India by instigating the insurgent forces and militant groups operating from Bangladesh.

Presence of high profile international militants in Bangladesh makes it clear that Bangladesh is emerging as a haven for South Asian terror operatives, and that their stay in the country is being facilitated by a section of leaders and political groups having vested interests. Hambali, leader of the Indonesia based terrorist group Jemmah Islamyah, that was responsible for the Bali night club bombing, admitted that he was planning to relocate in Bangladesh prior to his arrest by FBI in 2002. The present government led by Sheikh Hasina is very much concerned about the extremists and is determined to obliterate them at any cost. Uprooting jihadi militant groups from the country will not be an easy task as long as covert patronage and funds continue to pour in. Extinguishing the flames of extremism should be a joint venture between the government and vigilant public.