World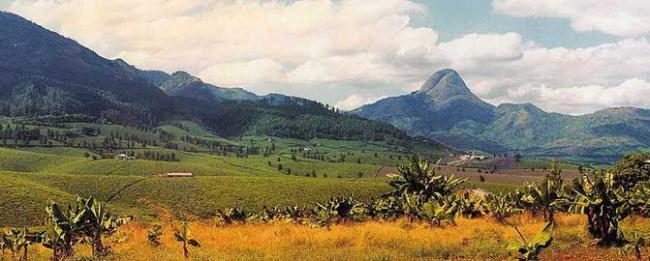 Mozambique: Ban urges push to achieve MDGs
New York, May 21: Secretary-General Ban Ki-moon Monday emphasized the importance of countries stepping up their efforts to achieve the Millennium Development Goals (MDGs) before their 2015 deadline and stressed developing countries like Mozambique have the most to benefit from accelerated action.
"The MDGs have mobilized Governments as never before. They have catalyzed dynamic new partnerships. And – most important – they have achieved results," Ban said at a roundtable event in Maputo, Mozambique on the anti-poverty targets and post-2015 development agenda.
Agreed by world leaders at a UN summit in 2000, the eight MDGs set specific targets on poverty alleviation, education, gender equality, child and maternal health, environmental stability, HIV/AIDS reduction, and the creation of a Global Partnership for Development – all by a deadline of 2015.
"The MDGs were a pledge – a global promise – to help countries like Mozambique to drastically cut poverty and hunger... to reduce vulnerability… to empower women and girls… to improve the health of people and the environment," Ban said. "Monday, six hundred million people have risen from extreme poverty."
Ban stressed that while much progress has been made since 2000, not all goals are on track to be achieved by the self-imposed deadline.
Mozambique, for example, has made progress in getting most children early schooling, providing its population with access to water and sanitation, and boosting women's participation in the Government, where 40 per cent of parliamentarians are women.
However, more than half the population is below the national poverty line, more than 40 per cent of children are stunted or undernourished, and HIV/AIDS is still a major challenge, among other issues.
"Around the world, wherever we look, the MDGs have brought success. But not complete success. Achievements vary among and within countries. Globally, we are lagging badly on some targets – especially sanitation, which poses a major threat to the health of people and the environment," he said.
"As we look forward to the post-2015 development agenda, our first task is to fulfil – as far as possible – the promise of the MDGs."
Ban reaffirmed the UN's commitment to work with Mozambique and other developing countries to help them accelerate their progress. He also emphasized that the post-2015 development agenda will need to be inclusive and address sustainable development issues such as climate change.
"There are less than 1,000 days to go before the end of 2015. Less than 1,000 days of action. We must focus on where we are falling short and accelerate momentum," Ban said.
"By investing in essential infrastructure and its people – its small farmers, its children, its teachers – Mozambique can be an example for Africa and the world," he added.
In addition to the roundtable, Ban also held meetings Monday with the President of the National Assembly, Verónica Nataniel Macamo Dlhovo, and other members of Parliament. He praised their efforts to promote cohesion, dialogue and transparency in the country, as well as Mozambique's ratification of the Optional Protocol of the UN Convention Against Torture.
He also commended the Government's efforts to promote equal gender representation in Parliament. "I am delighted to see the strong representation of women Monday, which is reflected throughout Government and parliament. It will no doubt benefit society in general," he said.
Tuesday, the Secretary-General will meet the President Armando Emílio Guebuza. Mozambique is Ban's first stop in a five-country journey through the African continent. He will go on to the Democratic Republic of the Congo (DRC), Rwanda, Uganda and Ethiopia, where he will attend the African Union Summit.