latest headline
Rain in Dhaka, other areas to experience same
Sonali Bank loan fraud: 9 people sentenced to 17 years in prison
Flood in Jamalpur destroys boro paddy
Solar power generation in Bangladesh will be 1400 MW in 2025
Indian warships in Mongla to join joint exercise with Bangladesh Navy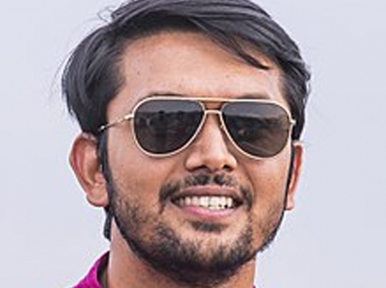 Entertainment
South Asia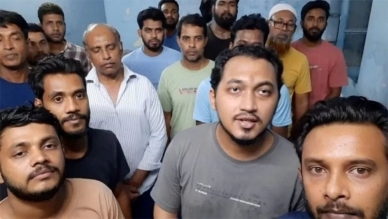 Repatriation of 15 Bangladeshi ...
Dhaka / Kolkata, May 23: Uncertainty over the return of 15 Bangladeshi sailors of the 'MV Marine Trust-01' ship that met with accident at Kolkata ... Read More>>
India's ED to quiz PK Halder's 'girl friend' ...
India's ED to hand over PK Halder to Bangladesh
Meghalaya's Governor praises development ...
Bangladesh provides medical equipment worth ...
World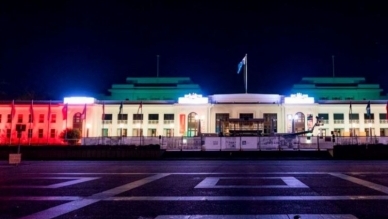 Iconic buildings in Australia's ...
Canberra, May 7: Important structures in the Australia's capital Canberra have been decorated with the colours of the Bangladeshi national flag. Read More>>
Bangladesh's High Commissioner to UK receives ...
More than 500 Bangladeshis detained off Libya ...
Today is World Earth Day
Anger grows in Nepal over China's interference
Travel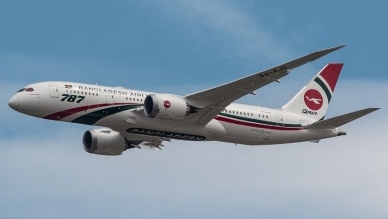 Bangladesh Biman ready to launch ...
Dhaka, May 23: The Civil Aviation Authority (CAA) and Biman Bangladesh Airlines are ready to launch the Hajj flight on May 31. State Minister for Civil ... Read More>>
Bangladesh states nine points to make Hajj ...
Maitri and Bandhan on May 29, Mitali Express ...
Bangladesh to resume visa-on-arrival for ...
Thousands of Bangladeshis going abroad for ...