Bangladesh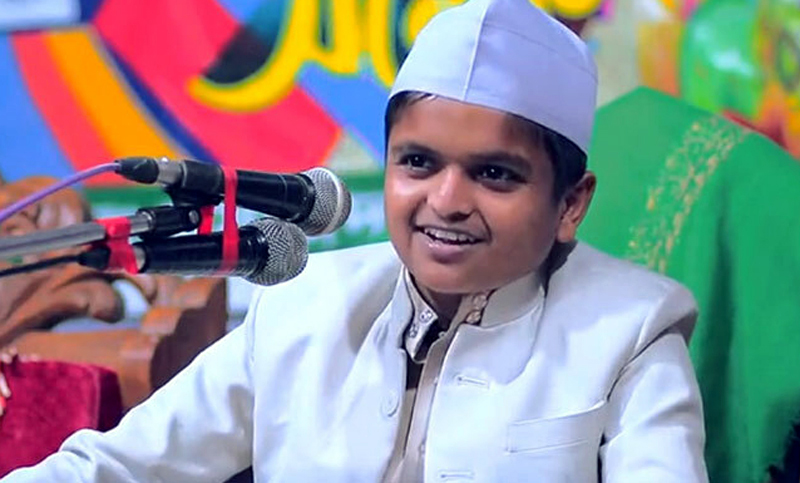 Collected
'Shishu Bakta' Rafiqul may face sedition charges
Dhaka, April 8: Elite Force RAB has arrested Rafiqul Islam, popularly known as 'Shishu Bakta', on charges of making anti-state, provocative and arrogant remarks, creating chaos and making fun of top people of the state. It is learned that there may be a sedition case against Rafiqul on these allegations. He was arrested at noon on Wednesday (April 7) from Netrokona.
Police arrested Rafiqul on March 25 in Motijheel area during a procession and vandalism against Indian Prime Minister Narendra Modi's visit to Dhaka. However, he was released a few hours later.
RAB commander Khandaker Al Moin said, "Rafiqul Islam has been arrested on charges of making anti-state, provocative and arrogant remarks, creating chaos and making fun of the top people of the state. This time he will not be released."
He further said, "It is being investigated whether there was any allegation or case against Rafiqul Islam in the past. There may be anti-state (anti-state) case against Rafiqul Islam for making anti-state and provocative statements. The decision will be taken after analyzing the data of the case." Will he be brought to Dhaka or not. "
Rafiqul Islam is the director of Sawtul Hera Madrasa, West Bilashpur, Netrokona district. He is known as a 'child speaker'.
District Superintendent of Police Md Akbar Ali Munshi confirmed the arrest of Maulana Rafiqul Islam. He said he is currently in RAB custody.
Meanwhile, local leaders of Hifazat-e-Islam held a press conference at the Netrokona Press Club canteen on Wednesday (April 8th) afternoon to protest Madani's removal as RAB. At the time, they demanded the unconditional release of Madani, saying that if he was not released, strict action would be taken in consultation with the central leaders of Hefazat.
Rafiqul Islam Madani's elder brother Ramzan Mia said Madani came to his house after holding a religious meeting at Haluaghat in Mymensingh on Tuesday night. Everyone fell asleep at the end of dinner. At around 2:20 pm, some people in the guise of RAB surrounded their house with about 19 vehicles. Later, Rafiqul Islam Madani, his elder brother Bakul Mia (37) and his distant nephew Enamul Haque (28) were picked up. Bakul Mia was later released that night but others were detained and taken to an unknown location.
Ramzan Miah claimed that six mobile phones of his family, including two used by Madani, were confiscated by the law enforcers. Phones are currently off.