Bangladesh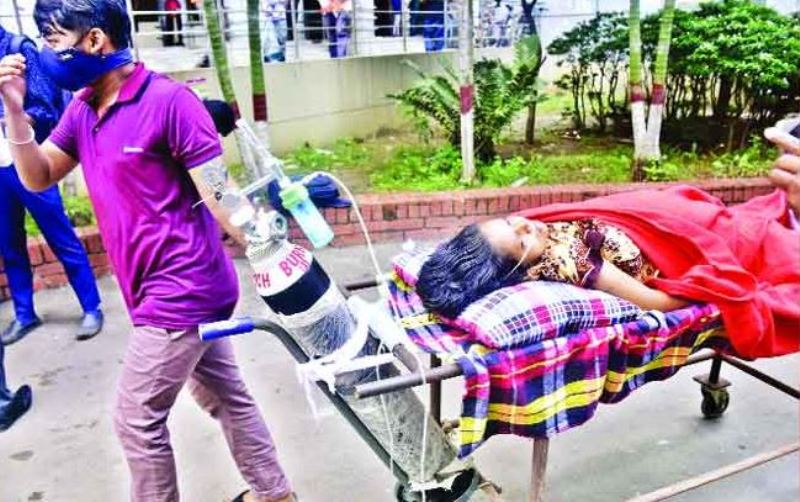 Collected
10 die of coronavirus, daily infection rate drops to 1.8 percent
Dhaka, October 18: Coronavirus has killed 10 people in the last 24 hours. With this, the total number of deaths in Covid-19 in the country stands at 27,778. At the same time, 339 new coronavirus cases have been identified. So far, the total number of identified patients stands at 15,65,827. Considering the test, the daily infection rate is 1.80 percent.
According to the Directorate General of Health Services, 509 people recovered in the last 24 hours. So far, a total of 15,28,371 patients have recovered after being infected with the Covid-19 disease.
In the last 24 hours, 19,016 samples were collected and 18,812 samples were tested.The country has, so far, tested a total of 1,11,03,734 samples. The overall infection rate stands at 15.48 percent.
The recovery rate and death rate stand at 97.61 percent and 1.77 percent respectively.
Among the 10 deceased were six women and four men. Dhaka and Khulna divisions each reported three deaths, Chittagong recorded two and one each by Rajshahi and Sylhet divisions.