Bangladesh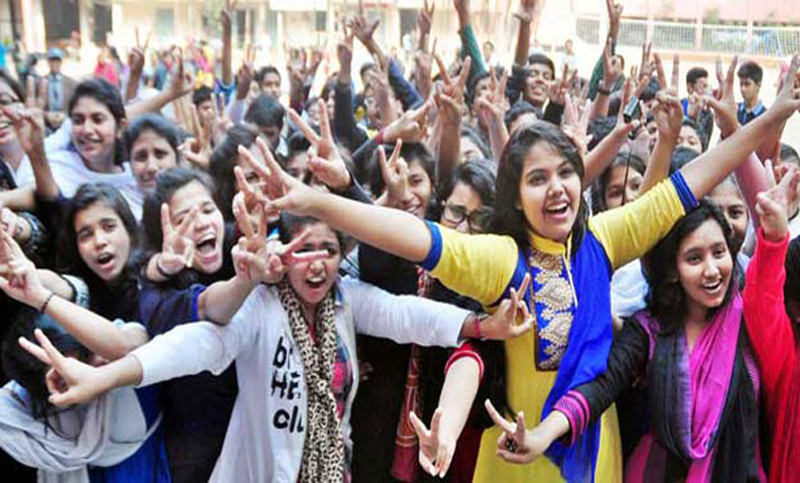 Collected
100 percent of candidates clear HSC exam
Dhaka, January 30: The results of this year's HSC-equivalent examination have been released on the basis of the results of JSC-JDC and SSC-equivalent examinations. Due to the Corona situation, this time the first 100 percent of the candidates have passed. The pass rate in the last exam was 73.95 percent.
However, this time due to auto-pass, GPA-5 has increased three and a half times and stands at 1 lakh 61 thousand 807. 4,869 girls are ahead of boys in getting GPA-5. In the last test, the total GPA-5 was 47,286.
The data came after a review of statistics after the HSC results were released at the International Mother Tongue Institute on Saturday (January 30). In the morning, Prime Minister Sheikh Hasina released the virtual results from Ganobhaban. The education minister then held a press conference on the results.
At the press conference, Education Minister Dr Dipu Moni said, "Even after waiting for a long time for the HSC-equivalent examination, it was decided to pass it as the situation was not normal. We had to make that decision because we had no other choice. However, our examinees have completed their syllabus in class. Adequately prepared to take the test. That is why it has been decided to pass them without examination.'
"I hope the students will be satisfied with the results," she said. Even then, if someone expresses dissatisfaction with their result, they will get a chance to review. Instructions in this regard will be issued by the education boards soon.
According to the statistics of AHSC-equivalent results, the number of students who got GPA-5 in the HSC examination held in 2019 without getting GPA-5 in JSC and SSC was 8,570. In the previous year, ie in 2016, this number was 4,157.
On the other hand, the number of students who got GPA-5 in JSC and SSC and did not get GPA-5 in HSC in 2019 was 45,865. In 2018, this number was 52 thousand 634 people.