Bangladesh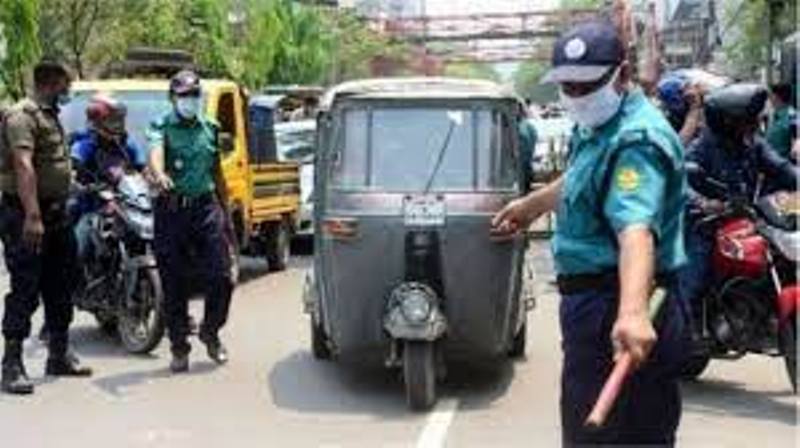 File photo
11-point restrictions to curb Omicron in force from today
Own Correspondent, Dhaka, January 13: Government's new restrictions to curb Covid-19's new variant Omicron have been in effect from today (Thursday, January 13). Everyone has to abide by the 11-point guidelines during the restriction.
A notification in this regard was issued by the Cabinet Division on Monday (January 10) afternoon. The notification said that according to the decision taken at the meeting to review the outbreak of Covid-19's new variant Omicron and the infection graph of the disease in the country, restrictions have been imposed on overall activities/movement from January 13 until further order, considering the socio-economic condition of the country as well as the overall situation, and keeping the economic activities active.
The 11 guidelines to be followed during the restriction are-
1. It is compulsory for everyone, including both buyers and sellers, to wear a mask in all public places including shops, shopping malls and markets, and hotels and restaurants.
2. Outside home, masks must be used in the offices and courts.
3. Corona vaccination certificate must be shown in order to sit in a restaurant and stay in a residential hotel.
4. All students above the age of 12 years will not be allowed to enter the educational institutes without vaccination certificate after the date fixed by the Ministry of Education.
5. The number of screenings at land ports, seaports and airports should be increased. Crews must be banned from coming out of their ships at the ports. Even at land ports, only the driver can stay with their trucks. No assistant can come.
6. Trains, buses and launches can operate at half of their capacity. The concerned authorities will issue specific instructions in this regard along with the date of implementation. Drivers and assistants of all types of public transport must have Covid-19 vaccination certificate.
7. Everyone coming from abroad must show Covid-19 vaccination certificate.
8. Imams at all the mosques will make people aware of maintaining hygiene and wearing masks.
9. The Ministry of Health and Family Welfare will promote the vaccination drive and take necessary initiatives to expedite public corona vaccination and booster doses.
10. Social, political and religious gatherings and ceremonies should not be held in open spaces until further order.
11. In case of any special situation in any area, the local administration will be able to take action in consultation with the concerned.