Bangladesh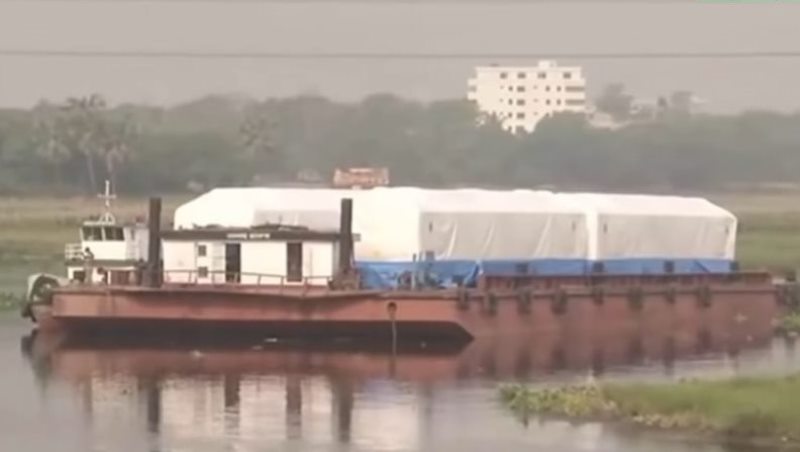 Screengrab from YouTube
12 coaches of Metrorail to arrive together
Dhaka, June 3: A set of six coaches has arrived in the country from Japan in the first phase and another set of six more coaches in the second phase. This time Dhaka Mass Transit Company Limited (DMTCL) is planning to bring 12 coaches together.
The coaches will leave Japan on June 11-14. DMTCL expects 12 coaches to arrive in the country together between August 13 and 14.
Project Manager-CP-8 (Deputy Secretary) ABM Arifur Rahman said, "Six coaches are coming to the country from Japan. This time there are plans to bring 12 coaches to the country together. Due to the rain water on the road, the bogies arrived late at the depot from the jetty. The coaches have been installed on the railway tracks inside our depot."
"On the first day, three coaches are being taken to the depot from the jetty. The other three coaches will be taken to the depot area on Thursday," he added.
The senior official stated that 19 types of tests will be done for each coach, including mechanical-electrical tests, washing. After that the coaches will be lined up. This work may take one and a half to two months. According to DMTCL, a device has been brought from Italy for this purpose.
According to DMTCL sources, 19 types of tests will be carried out on 6 metro rail coach at the depot. After that the coaches will be tested together.
Sources further said that the total expenditure for 24 sets of trains is Tk 4,257.34 crore.
The trains will have DC 1500 voltage power supply system.
Stainless steel body trains will have vertical seats.
Each train will have two wheelchairs facilities.
Each air-conditioned bogie will have four doors on each side.
Each train with Japanese standard security system will have a passenger capacity of 1,738.
There will be smart card ticketing system for paying rent.
Metrorail will be able to carry 60,000 passengers on up and down routes with 24 trains per hour.