Bangladesh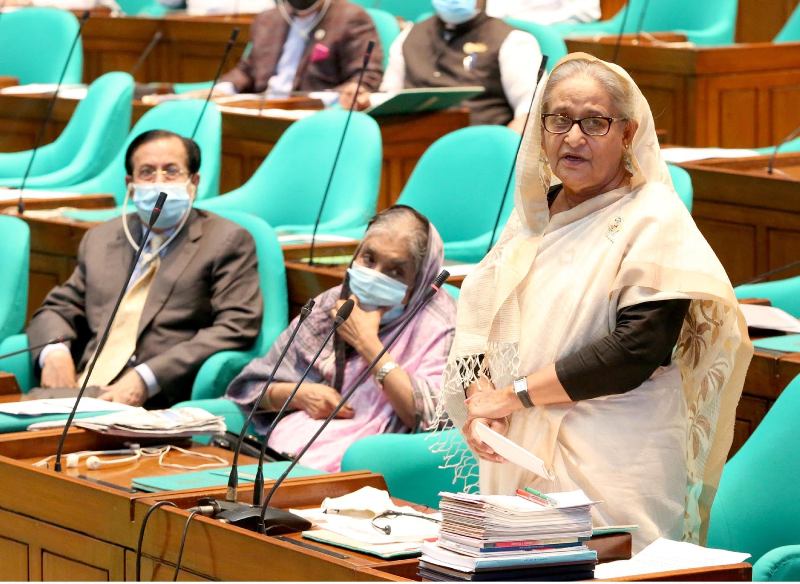 PID
12-year-old students to get vaccinated against coronavirus
Dhaka, September 15: Prime Minister Sheikh Hasina has said that students aged 12 years and above will be vaccinated against the coronavirus. She was responding to a question from Jatiya Party MP Rustam Ali Faraji at the 14th session of the 11th Jatiya Sangsad on Wednesday (September 15th). Speaker Dr. Shirin Sharmin Chowdhury presided over the question and answer session.
Highlighting the targets of the government's vaccination program, the Prime Minister said plans have been made to gradually bring 80 per cent of the country's population under vaccination. She said the government is taking steps to follow the World Health Organization's guidelines to vaccinate 50 percent of the target population by December this year; Bringing all students 12 years of age and above under vaccination; Arrangements have been made to vaccinate the disabled by registering them with suborno cards provided by the ministry and to vaccinate the workers on priority basis.
The Prime Minister said the government has taken steps to collect 24 crore 65 lakh 13 thousand 660 doses of vaccine till September 12. Of this, 4 crore 44 lakh 31 thousand 880 doses of vaccine have been received under the bilateral agreement. Arrangements have been made to get one crore doses or more of the vaccine every month. A total of six crore vaccines will be available from Sinopharm from October to December at the rate of two crore per month.
The Prime Minister also hoped that the vaccination would be possible within the stipulated time as per the plan. "Coronavirus infection is still ongoing," she said. "Hopefully, with the cooperation of all, we will be able to successfully deal with this ongoing global pandemic. The situation will return to normal. For this, besides vaccination, everyone has to strictly follow the prescribed hygiene rules."