Bangladesh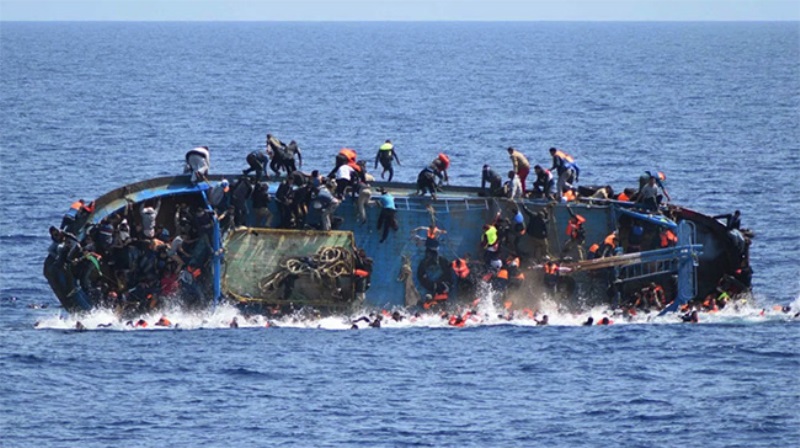 Collected
17 Bangladeshis die as boat drowns in the Mediterranean
Dhaka, July 22: At least 17 Bangladeshi migrants have drowned in the Mediterranean on their way to Europe. The news was published on Wednesday (July 22) quoting the Tunisian Red Crescent. The country's coastguard has rescued more than 380 people from the sea. The Red Crescent said they were all passengers on the sinking ship.
Tunisian Red Crescent official Mongi Slim said the boat, carrying about 400 migrants, had sailed from the Libyan coast to Europe. All of these migrants are citizens of Bangladesh, Syria, Egypt, Sudan, Eritrea and Mali. The ship sank off the coast of Tunisia on the way. This led to the death of the 17 Bangladeshis.
"The ship set sail for Europe from the Libyan port of Juwara. On the way, it sank off the coast of Tunisia. Seventeen of the migrants on board drowned at sea. They were all citizens of Bangladesh. The Tunisian Coast Guard has rescued more than 360 migrants," Slim said.
Several Coast Guard officials said the ship was heading from Libya to Italy. However, they did not comment on the cause of the sinking.
In recent months, there has been a growing trend for immigrants to cross the Mediterranean from Tunisia and Libya to reach various countries in Italy and Europe. At the same time, the number of boat sinking and casualties is also increasing.
Over the past few years, there has been a downward trend in European arrivals to Italy, but since 2019 it has been on the rise again.
Over the past two years, millions of migrants have risked their lives to cross the perilous path of the Mediterranean, a significant portion of whom have been buried in the sea. All of these immigrants are citizens of Asia, Africa and the Middle East.