Bangladesh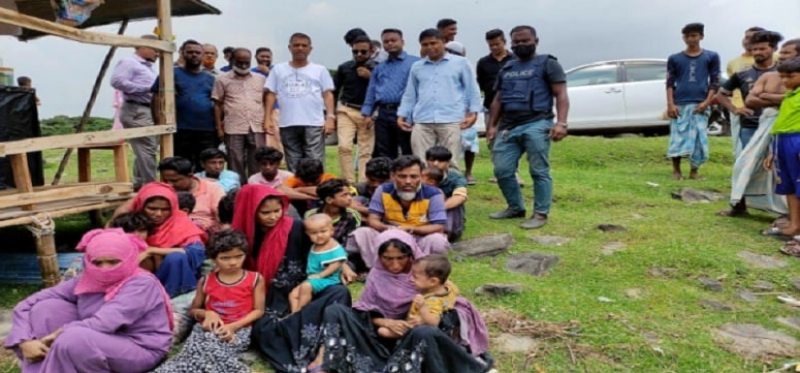 Collected
19 Rohingyas fleeing from Bhasanchar detained in Sitakunda
Dhaka, September 9: Police have arrested 19 Rohingyas who fled Bhasanchar, from Sitakunda in Chittagong on a phone call from a person on National Emergency Service Number 999. They were arrested from Sagarpar in North Salimpur of Sitakunda Police Station around 11:30 am on Wednesday (September 8).
Anwar Sattar, an inspector of 999, said a caller from North Salimpur in Fauzdarhat under Sitakunda police station called 999 at 11:15 a.m. on Wednesday and said about 15 to 20 Rohingya, including children, women and men, had fled Bhasanchar and taken refuge there. A team of Sitakunda police rushed to the spot and arrested the fleeing Rohingyas.
Later, Assistant Sub-Inspector (ASI) of Sitakunda Police Station Zahirul Islam told 999 that he had arrested a total of 19 Rohingyas including eight children, three women and eight men from the spot and brought them to the police station. The detained Rohingyas fled from Bhasanchar by sea fishing trawler to the Sitakunda coast and then to Salimpur.
It was initially learned that their intention was to go to the Kutupalong Rohingya camp in Cox's Bazar.