Bangladesh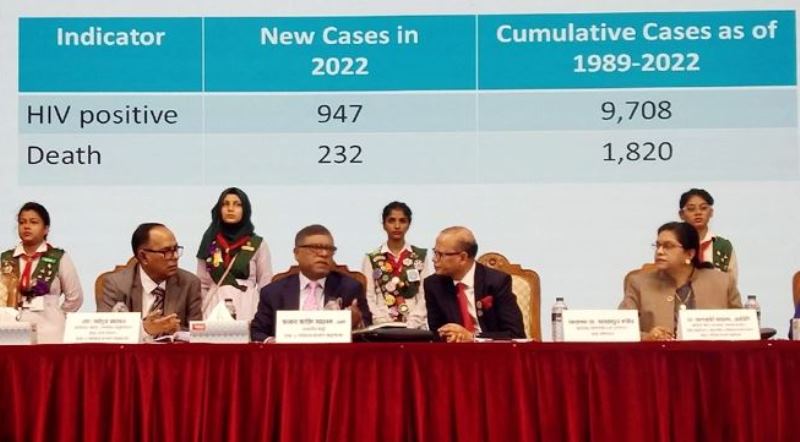 Photo: Collected
232 people died of AIDS in Bangladesh in one year
Dhaka, December 2: Two hundred and thirty-two people died due to AIDS in one year in Bangladesh. Besides, from November 2021 to October this year, 947 people were infected with AIDS in the country. Basically, labourers working in the Middle East are dying of AIDS.
Health Minister Zahid Maleque said these at a discussion meeting organized on the occasion of World AIDS Day at the Osmani Memorial Auditorium in the capital on Thursday (December 1).
He said that a total of 9,708 AIDS patients have been identified in the country so far. However, the total number of AIDS patients in the country is estimated to be more than 14,000. That is, about four thousand patients are out of treatment. They are putting others at risk as well as increasing their own risk of death. I will urge them to come forward. Because if they are not identified, their families will be the first to be at risk.
He said, the infection rate of AIDS in our country is one percent. We want to bring it down to zero by 2030. Everyone should come forward for this. All patients should be tested. Aids testing system should be kept in every district and upazila hospital. All concerned should take initiative in this regard.
Zahid Maleque said that it is possible to reduce HIV and AIDS to zero through clean life and awareness. For this purpose, he suggested to start HIV testing center in every district and upazila to ensure testing.