Bangladesh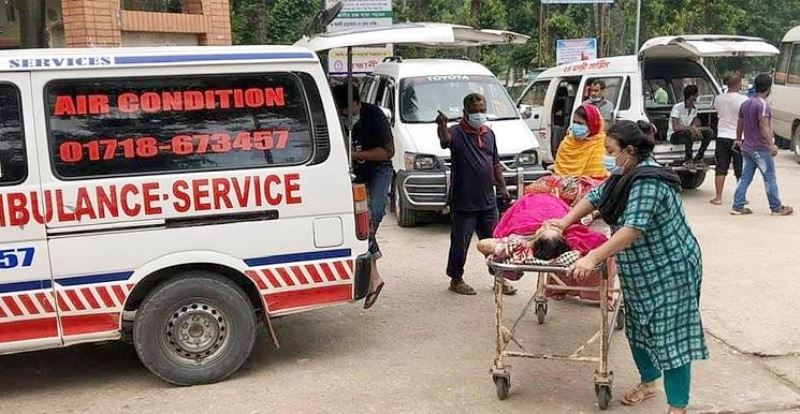 Collected
237 succumb to coronavirus, 10,420 test positive across Bangladesh in a day
Dhaka, August 11: In between Tuesday and Wednesday, 237 people succumbed to the coronavirus across Bangladesh, while another 10,420 tested positive for the deadly virus.
With it, a total of 23,398 people have died across Bangladesh, ever since the first death was reported on march 18, 2020.
The caseload has swelled to 13,86,742. The country had reported its first Covid-19 case on March 8, 2020.
Among the divisions, Dhaka reported 105 deaths, while Chittagong accounted for 54 fatalities. Sylhet division reported 23 deaths, Khulna 20, Mymensingh 11, Rajshahi 10, Barisal eight, and Rangpur six deaths.
Meanwhile, another 13,313 patients recovered from the infectious disease across Bangladesh, taking the total number of recoveries to 12,48,075.
In the last 24 hours, 44,008 samples were collected and 44,430 samples were tested. According to the Directorate General of Health Service, a total of 82,56,471 samples have been tested so far in the country. The daily positivity rate was 23.45 percent, while the overall rate stands at 16.80 percent.
One hundred and thirty-four men and 103 women died between Tuesday and Wednesday. Three among them died at home, the rest at hospitals.
Coronavirus has, so far, killed 15,518 men and 7,880 women across the country. The mortality rate stands at 1.69 percent.