Bangladesh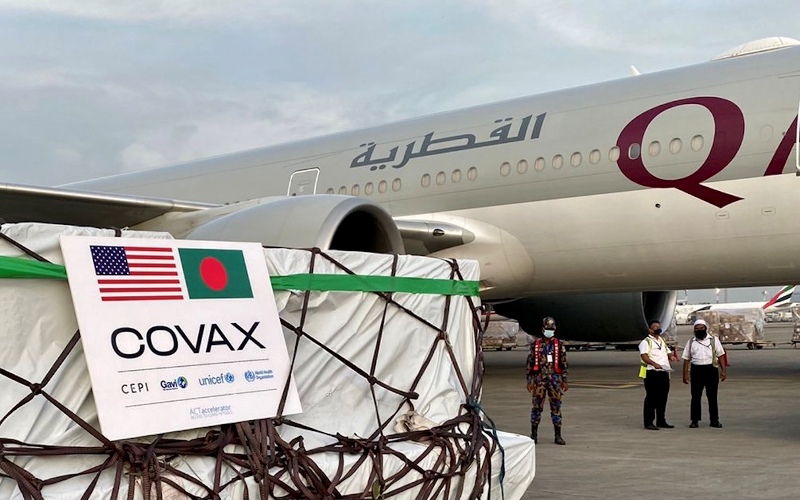 twitter.com/USAmbBangladesh
25 lakh doses of Pfizer coronavirus vaccine arrives in Bangladesh
Dhaka, September 29: A consignment carrying 25 lakh doses of Pfizer coronavirus vaccine arrived at Hazrat Shahjalal International Airport in Dhaka from the United States at 4:30 am on Tuesday
Officials from the Directorate General of Health Services (DGHS) and other concerned agencies received the consignment at the airport, line director of the DGHS Dr Md Samsul Haque said.
According to the government body, the country received the first batch of the Pfizer vaccine- a consignment of 1,00,620 doses- on May 31 this year.
A second consignment carrying 10 lakh doses of the vaccine arrived in Bangladesh on September 1.
According to sources, a total of 36,04,480 doses of Pfizer has arrived in the country.
According to the DGHS, Bangladesh has so far collected 5,19,29,940 doses of coronavirus vaccine. The country has, till date, approved eight types of Covid-19 vaccine to control the pandemic.
The approved Covid-19 vaccines are Moderna, Johnson & Johnson, Coronavac, Pfizer, Covishield, Sputnik V, AstraZeneca and Sinopharm.