Bangladesh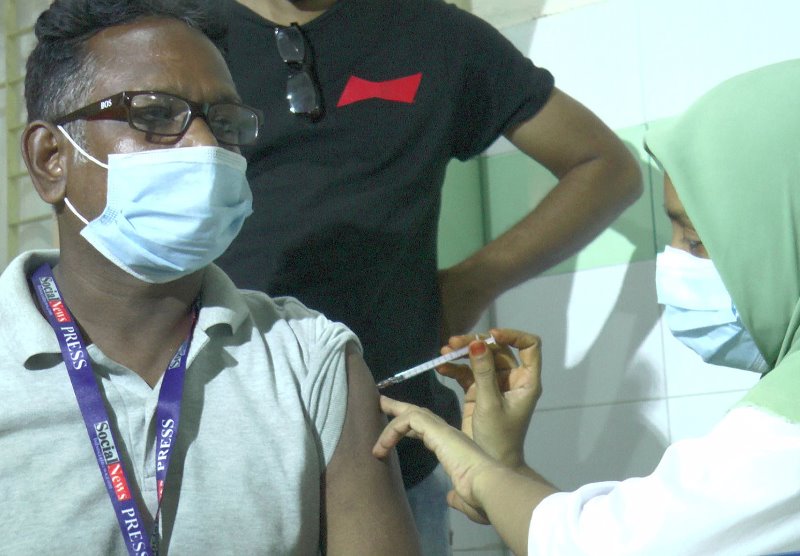 PID
3,00,000 people vaccinated against Covid-19 across Bangladesh on Sunday
Dhaka, August 2: Over 3,00,000 people were vaccinated against the deadly Covid-19 disease across Bangladesh on Sunday, said the Directorate General of Health Services (DGHS).
A total of 1,34,59,811 doses of the coronavirus vaccine have been given across Bangladesh. Single doses have been received by 90,35,602 people. Both the jabs have been received by 43,51,667 people.
Bangladesh has administered the Serum Institute of India manufactured and marketed Covishield (Oxford-AstraZeneca), China's Sinopharm, Modern and Pfizer vaccines from the USA.
According to the DGHS data, 3,14,350 people were vaccinated on Sunday.
Among them, 1,773 people received the second dose of the Oxford-AstraZeneca vaccine. So far, 58,20,033 people have been administered the first dose of the said vaccine, while 42,99,859 have received the second dose.
No one was given the first dose of Pfizer jab, however, 786 people received the second dose. A total of 52,505 people have received the said vaccine.
The Sinopharm vaccine has been received by 25,23,189 people- 24,73,631 of whem have taken the first dose and 49,558 have been administered the second dose.
Bangladesh has administred 7,64,225 doses of the Moderna vaccine. On Sunday, 76,544 vaccines were given.
So far, 1,55,04,015 people have registered for the jabs, according to the DGHS data.