Bangladesh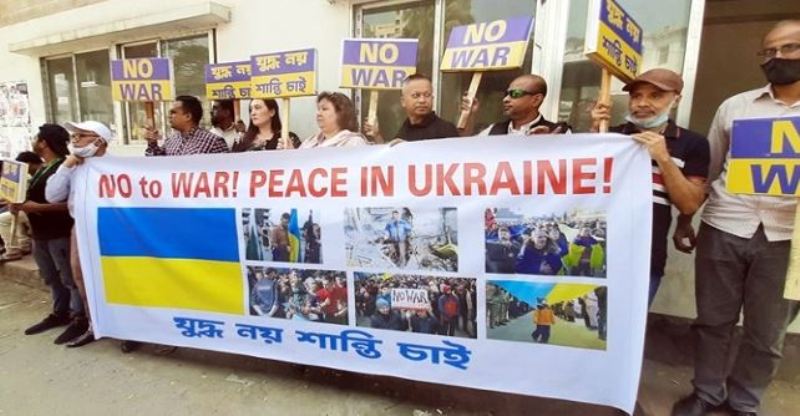 Collected
3 decisions regarding Ukrainians staying in Bangladesh
Dhaka, March 8: Expat Ukrainian citizens residing in Bangladesh whose visa have expired, will not be deported. They can stay here without penalty. Due to the war situation in Ukraine, the Bangladesh government has taken three decisions for the citizens of the country. A letter in this regard was sent to the Ministry of Foreign Affairs from the Security Services Department of the Ministry of Home Affairs on Sunday (March 6).
It said the decision was made in accordance with the "Visa Policy-2006 for Ukrainian nationals residing in Bangladesh" due to the war in Ukraine.
These are: -
1. Necessary steps will be taken in accordance with the visa policy if the citizens of Ukraine who are engaged in various government projects or various government development work or are studying in educational institutions need to extend their visa.
2. The issue of additional stay of Ukrainian citizens in Bangladesh will not be considered as invalid if their stay is illegal due to unavoidable reasons such as natural calamities, accidents, flight cancellations etc.
3. The Department of Immigration and Passports will provide overall assistance in all visa matters for Ukrainian citizens.
The letter also said that Joint Secretary (Exit-1) of the Security Services Department Md. Shahriaz and Director (Administration and Finance) of the Department of Immigration and Passports Md. Shihab Uddin Khan have been appointed as focal points for the coordination and coordination of the overall Ukrainian citizens residing in Bangladesh. Russia launched a military operation in Ukraine on February 24. Ukraine has been fighting a resistance war against Russian forces for the past 13 days.