Bangladesh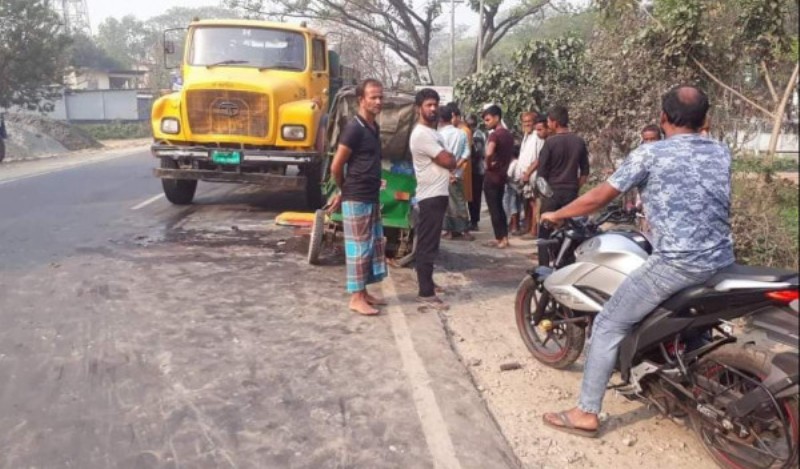 Collected
3 killed in truck-autorickshaw collision in Madhabpur
Dhaka, March 19: Three people have been killed in a head-on collision between a truck and an autorickshaw at Madhabpur in Habiganj. The accident took place on Saturday (March 19) morning in front of Jalalabad Gas Field in Madhabpur Municipality on the Dhaka-Sylhet Highway.
The deceased were identified as Mofizul Mia, 30, son of Nafil Uddin of Barachandura village under Andiura union, Amsu Mia, 28, son of late Malek Mia of Muradpur village and Md Samad Ali, 45, son of late Abdul Khaleq of East Madhabpur village.
Police and locals said a truck heading from Dhaka to Sylhet collided head-on with an autorickshaw coming from the opposite direction around 8am on Saturday. The autorickshaw twisted and Mofizul Mia died on the spot.
Madhabpur Fire Service personnel rescued the seriously injured autorickshaw drivers Samad Ali and Amsu Mia and took them to the Upazila Health Complex. The on-duty doctor sent them to Sylhet Osmani Medical College Hospital. Samad Ali died on the way. Amsu Mia died at Sylhet Osmani Medical College Hospital.
Shaistaganj Highway Police Officer-in-Charge (OC) Mainul Islam said police went to the spot and seized the truck and autorickshaw involved in the accident.