Bangladesh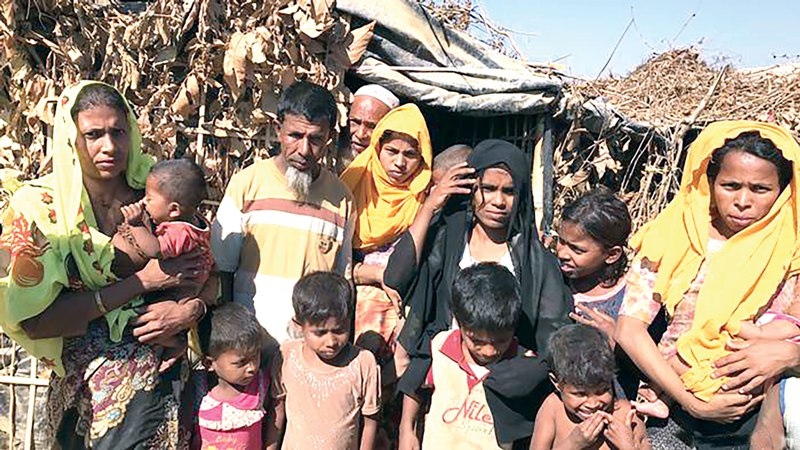 File photo
35,000 children born in Rohingya camps every year
Own Correspondent, Dhaka, April 11: The number of Rohingyas, who were forcibly displaced from Myanmar and have taken refuge in Bangladesh, is rapidly increasing as 35,000 Rohingya children are being born in the relief camps every year.
Home Minister Asaduzzaman Khan Kamal made the remarks after the fourth meeting of the National Committee on Coordination, Management and Law Enforcement of Displaced Myanmar Citizens on Sunday (April 10).
He said, "We have seen the birth rate in the Rohingya camp area rise alarmingly. I will tell our health department in that place, I will tell the Islamic Foundation - they should encourage everyone to use birth control methods. That is why we are going to take action."
The Home Minister said, "In fact, we can see that the number of Rohingyas who have come here is increasing by 35,000 every year, which means 35,000 Rohingya children are being born. Five years have passed, it has increased by one and a half lakh. There is also a place of fear for us. We are thinking of these measures so that we can tackle it."
Informing that the UNHCR (United Nations High Commissioner for Refugees) database will be used to prevent Rohingyas from collecting Bangladeshi passports, the minister said, "Police, APBN, RAB and Ansar will strengthen their joint patrols inside the Rohingya camps to maintain law and order. Army, BGB and RAB will patrol outside the camp. If necessary, the army will also work with other law enforcement agencies. If any operation is required, the army will also take part in it."
'Illegal shops are being evicted inside the Rohingya camps in Ukhia and Teknaf and the drive will be continued. We had deputed the army to build a barbed wire fence around the Rohingya camp. About 80 percent of the work has been completed. Observation towers have been built, and road construction is nearing completion. There will be APBNs in the towers and patrolling the streets, so that no Rohingya can go outside the camp without permission and permission. This is what we are strengthening," he added.