Bangladesh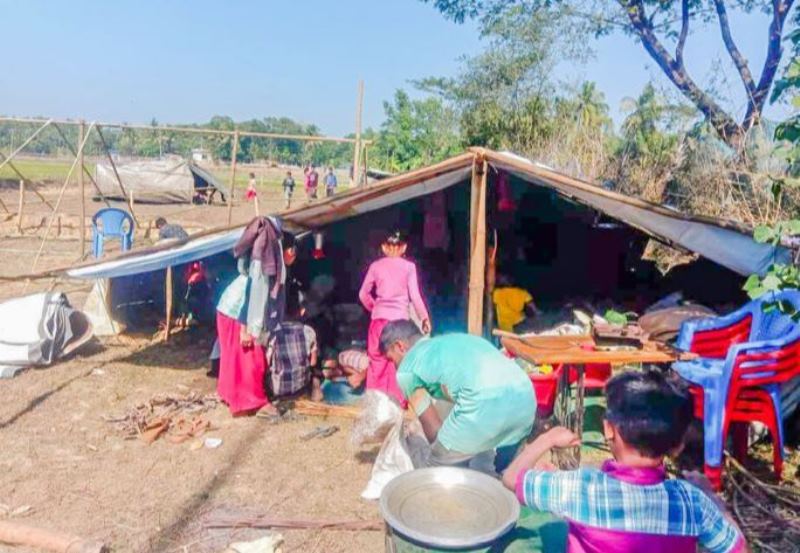 Photo: Collected
4,500 Rohingyas staying at Zero Line take refuge inside Bangladesh
Dhaka, January 27: Around 4,500 Rohingyas, who were staying at the Zero Line shelter camps on the Ghumdhum-Tumbru border of Naikshyongchari in Bandarban, have taken refuge in localities inside Bangladesh.
The Rohingyas left the shelter camp at the zero line and entered the territory of Bangladesh in the next few days from January 18. Among them, a few Rohingyas pitched tents in the open, but most took shelter in local educational institutions. Teaching at Tumbru Government Primary School is virtually closed due to the presence of Rohingyas. Local residents are embarrassed due to the frequent defecation of sheltered Rohingyas.
Local representatives said that after August 25, 2017, hundreds of thousands of Rohingya fled from Myanmar's Rakhine state to this refugee camp on the zero line in the face of torture by the country's security forces. As of January 17, there were 4,300 Rohingya from 621 families in that shelter camp. After the shelling and arson on January 18, homeless families crossed the Konapara Canal at the Tumbru border and took shelter at the Tumbru Government Primary School on Bangladesh territory. Some Rohingya families have fled elsewhere. Currently, about 2,900 Rohingyas are staying in Tumbru Government Primary School and some forest areas around it.
Naikshyongchari Upazila Nirbahi Officer Romen said, "Both things are important. One is a matter of state policy, the other is the interest of child learners. I will arrange for the Rohingyas to be shifted elsewhere. However, it will be discussed with the higher authorities.
Incidentally, more than 630 houses of Rohingyas in the zero line shelter camp were burnt down a few days ago. The conflict is still ongoing. Which is affecting the border area. Because of this, 4,500 Rohingyas who were at the zero line entered Bangladesh.