Bangladesh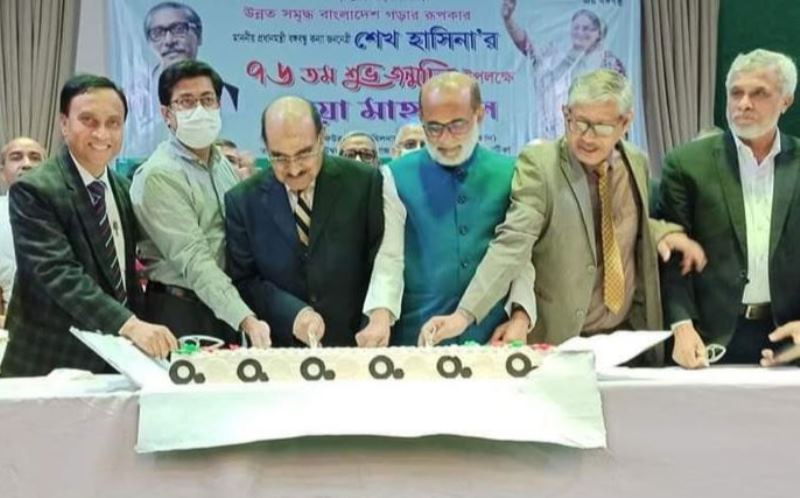 Photo: Collected
4 held with knife at Sheikh Hasina's birthday ceremony in Supreme Court
Own Correspondent, Dhaka, Sept 29: The police have detained four people, including a woman, with knives from the Supreme Court Bar Association.
On the occasion of Awami League President and Prime Minister Sheikh Hasina's birthday, a cake cutting and dua mahfil were organized at Shaheed Shafiur Rahman Auditorium of the Supreme Court Lawyers Association on Wednesday (September 28) afternoon. Those people were arrested during this event.
President of the Supreme Court Lawyers Association and Senior Advocate Md. Mumtaz Uddin Fakir said, "They were 10-12 people. Among them, four people including a girl have been detained. While being questioned, the others escaped. One of the detainees named Likhan claimed to us that they are all students. came to the Supreme Court, and then entered after seeing the programme here."
Mumtaz Uddin Fakir said, "But they are giving different statements at different times. They were not invited. That is why they have been detained and handed over to the police. The police will find out who they are. No one can enter an event with a knife. It is unfair. Even if they are students, there should be an investigation."
Bangabandhu Awami Lawyers Coordination Parishad organized a cake-cutting ceremony on Sheikh Hasina's birthday. Later prayers were offered for the good health and long life of Bangabandhu's daughter.