Bangladesh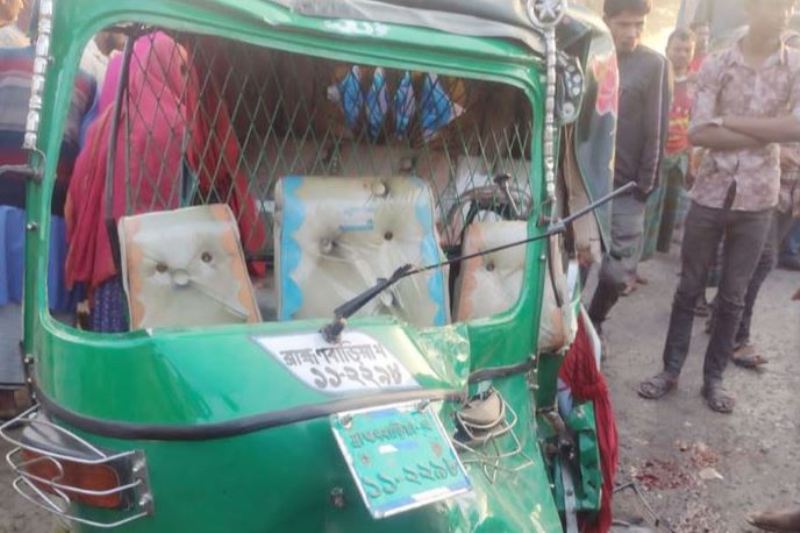 Photo: Collected
4 killed in Brahmanbaria road mishap
Own Correspondent, Dhaka, March 2: Four passengers of a CNG-powered autorickshaw were killed after being crushed by a covered van at Bijoynagar in Brahmanbaria.
The deceased have been identified as Farid Mia (42), Hosne Ara Khatun (48), Morsheda Begum (50) and Dudu Mia (62).
At around 6:45 am, a covered van heading towards Sylhet crushed a CNG-powered autorickshaw coming from the opposite direction on the Dhaka-Sylhet highway in Rampur area of Bijoynagar upazila. Two passengers of the autorickshaw, Morsheda Begum and Dudu Mia, died on the spot. They were from Ibrahimpur village of Bijoynagar upazila.
Three more passengers of the autorickshaw were injured in the accident. After rescuing them, they were sent to Brahmanbaria General Hospital, where doctors declared Hosne Ara Khatun dead. Another injured passenger, Farid Mia, died while he was being taken to a Dhaka hospital.
Farid Mia and Hosne Ara Khatun were from Bijoynagar upazila's Ibrahimpur village and Khatinga village respectively.
The Officer-in-Charge (OC) of Khantihata Highway Police Station in Brahmanbaria, Md. Shahjalal Alam, said the covered van was seized, but, its driver escaped.