Bangladesh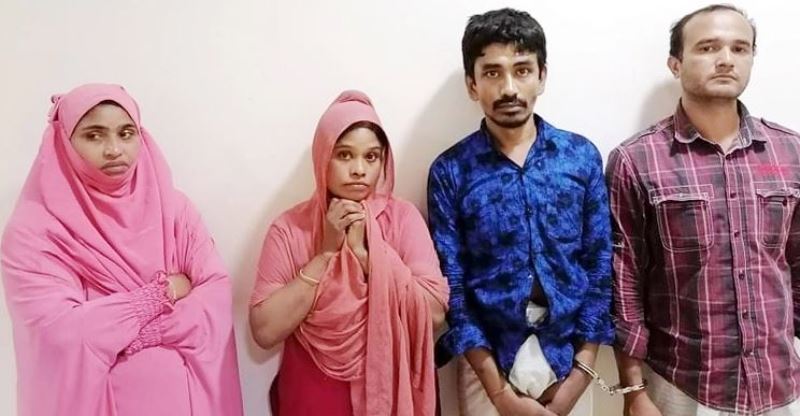 Collected
4 yaba traders arrested in Chittagong
Dhaka, February 23: Khokon and Kohinoor live in the Islam Saudagar Alley area of Pathantuli, Chittagong's Double Mooring Police Station. Husband and wife do yaba business together. The husband buys yaba from outside and the wife sells it. To attract customers, they have named the area Teknaf Para.
However, on Monday (February 22), they were arrested by the police along with two other accomplices. The four arrested are- Md. Khokon (35), Kohinoor Akhter Munni, Farida Begum (32) and Saiful Islam (34).
According to the police, the couple and a few others have been running yaba business for a long time by naming Islam Saudagar Alley and Damua Pukurpar area of ​​Pathantuli in the city as Teknaf Para. The Khokons were first arrested after receiving a tip-off. Two more were later arrested, according to their confessions.
Mohammad Mohsin, Officer-in-Charge (OC) of Double Mooring Police Station, said a couple of yaba traders were arrested in Hatena while selling drugs in Pathantuli Islam Saudar Alley area of ​​Double Mooring Police Station. At this time 100 pieces of yaba were recovered from them. Two more accomplices were later arrested in their confession.
He added that there are multiple drug cases against both the husband and wife. Legal action is being taken against them at present.