Bangladesh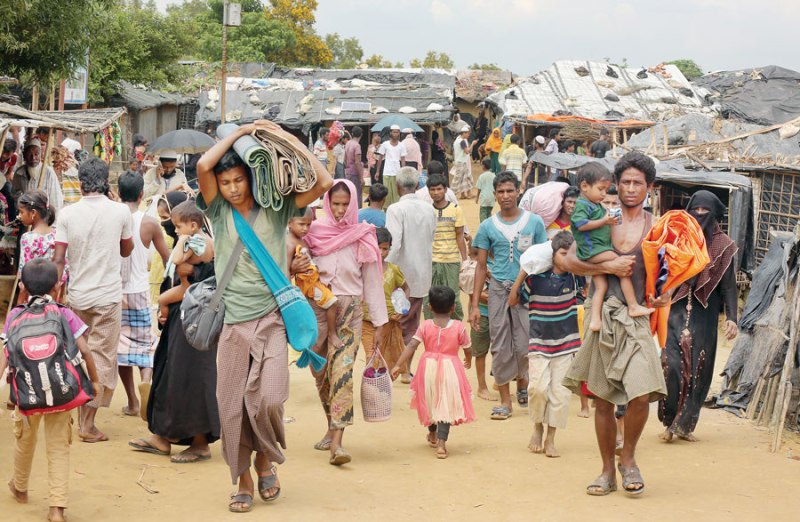 Collected
42,000 Rohingya identified in Myanmar, expected to be repatriated in April
Dhaka, January 21: Myanmar has identified 41,719 Rohingyas from the list provided by Bangladesh. State Minister for Disaster Management and Relief Dr. Md. Enamur Rahman hoped that the repatriation will start in March-April with this list. The state minister was responding to a question from reporters after the Chinese government's handing over of 'Emergency Rice Aid' to the Rohingya, a Myanmar national forcibly displaced, at the Secretariat on Wednesday (January 20).
A tripartite meeting was held on Tuesday (January 19) with the participation of Bangladesh Foreign Secretary Masood Bin Momen, Chinese Vice Foreign Minister Luo Zhaohui and Myanmar Permanent Secretary U Soe Han. Chinese Ambassador to Bangladesh Li Jiming was present online at the signing ceremony of a virtual agreement on handing over rice to the Rohingya.
Asked about the progress of Rohingya repatriation as per the ongoing talks, the State Minister for Relief said, "Bangladesh, Myanmar and China met at the secretary level on Tuesday (January 19) to discuss the repatriation of Rohingya refugees. All issues were discussed positively. Myanmar has realised that they need to be repatriated."
"They (Rohingya) should return to Bangladesh with dignity and civil rights. The Chinese government also wants them to return in the interest of Bangladesh's development."
"Bangladesh wants village-based repatriation of Rohingya, but the Myanmar government wants to proceed with the list given by the Bangladesh government and the list they have verified. The meeting ended at with this on Tuesday. Hopefully, more amicable solutions will come in the next meeting," he said.
"The goodwill we have seen from China and Myanmar... the three sides are hoping that the repatriation will start by next March-April. We are waiting for good results," he added.
Enamur Rahman said, "In the light of our remarks and Tuesday's meeting, the Chinese ambassador said that they want to maintain the important relationship with Bangladesh, they will be by our side to solve all the problems of Bangladesh. They will work to send back the Rohingya refugees."