Bangladesh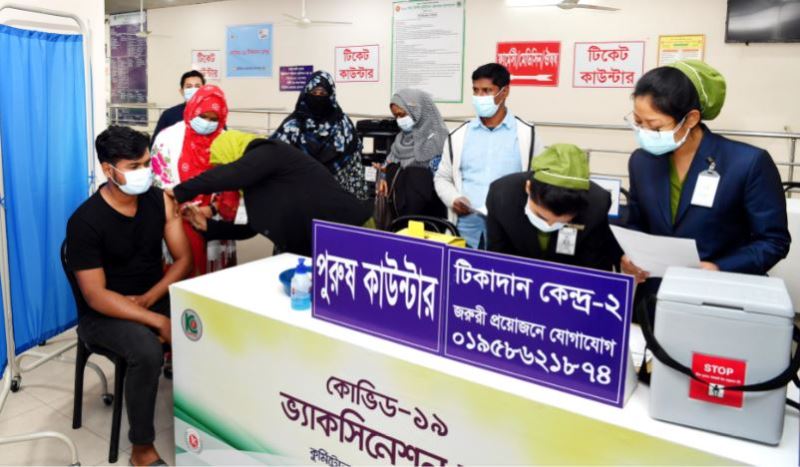 PID
46,509 people vaccinated on the second day
Dhaka, February 9: Another 46,509 people were vaccinated on the second day of the ongoing vaccination program in the capital and across the country. Of these, 35,843 are males and 10,666 are females. In addition, 5,12,005 people have registered for vaccination through 'Suraksha App' till 6:30 pm on February 8.
A total of 77,669 people have been vaccinated in the last two days, including 31,160 on Sunday (February 7) and 46,509 on Monday (February 8). Among those vaccinated, there are 59,700 males and 17,969 females.
In the last two days, 92 people have reported Adverse Event Following Immunization (AEFI). On February 7, 21 people and on February 8, 71 people reported AEFI.
This information was given in a press release signed by the Director of the Department of Health MIS and Line Director HIS and e-Health Professor Dr. Mizanur Rahman on Monday (February 8).
It said a total of 6,178 people were vaccinated on Sunday at 46 vaccination centers, including the Dhaka Medical College Hospital. Among them were 5,201 males and 1,977 females. Four of them reported AEFI.