Bangladesh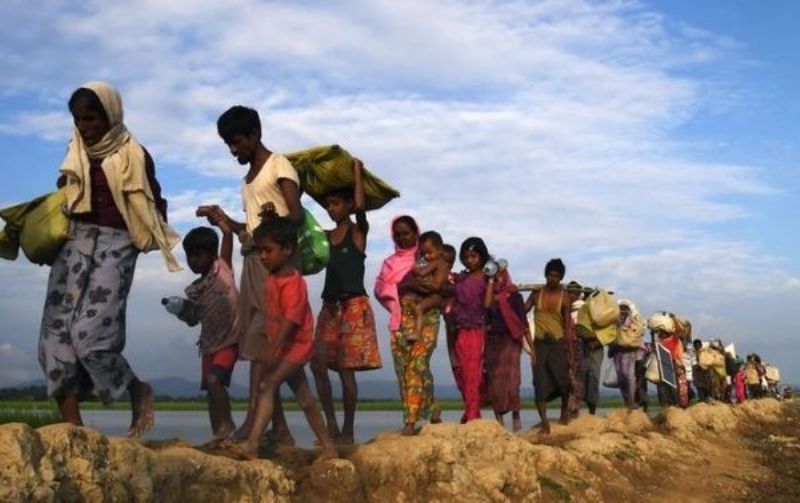 Collected
61 Rohingya died of AIDS, 95 children are born every day
Dhaka, February 16: According to the Defense Ministry, the Rohingya area of Cox's Bazar is vulnerable to HIV/AIDS, Hepatitis C and diphtheria. So far 710 people have been diagnosed with these diseases. Six hundred and twelve of them are Rohingya. As of December 22 last year, 61 Rohingya have died of HIV/AIDS.
A report presented to the Parliamentary Committee on the Ministry of Defense held at Parliament House on Wednesday (February 15) further stated that 95 children are being born in Rohingya camps every day. In 2025, the Rohingya population may increase from 12 to 13 lakh. Besides, more than five thousand Rohingya women are active in body trade in different hotels in Cox's Bazar.
According to the report, seven dacoit groups including ARSA and three terrorist groups are active in the Rohingya area. ARSA has control over most of these camps. The Tambru Konapara camp located on the Zero Line has become a hub for ARSA organizational activities, training, drug smuggling and terrorist activities due to the inability to strengthen regular patrols and surveillance.
According to reports, 10 rogue groups are active in Rohingya camps. Among them, Arsa is active in Ukhia, Balukhali, Palangkhali, Whykong; RSO and Master Munna Dal at Ukhia, Palangkhali; Islami Mahaj and Jabu dacoit gangs are active in Hoikyang and Nayapara camp, Chakma dacoit gang, Nabi Hussain dacoit gang, Putia dacoit gang, Salman Shah dacoit gang, Khalek dacoit gang.
Stating that Arsa has control over most of the camps, it also said that Arsa and Nabi Hussain bandit gangs often clash for dominance. Murders occur. Arsa's presence and their suspicious activities pose a security risk.
The report highlights the criminal activities that took place in 2021 and 2022. Their overall crime appears to have decreased somewhat. However, during this time, the killings increased. In 2021, when 22 murders occurred, in 2022 it increased to 32.