Bangladesh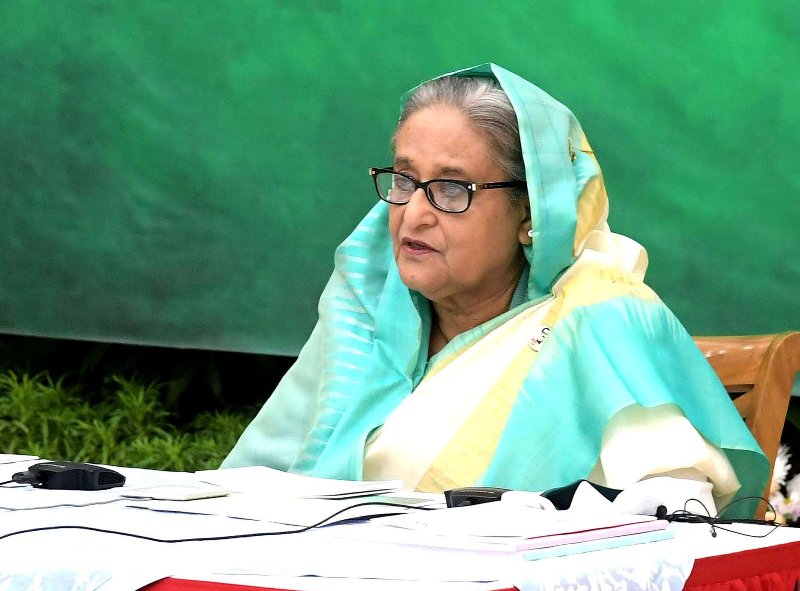 PID
7.41 lakh booster doses have been given: Prime Minister in Parliament
Dhaka, January 26: From 28 December 2021 to 17 January this year, a total of 7,41,265 people have been given booster dose. The information was given by Prime Minister Sheikh Hasina in response to a written question from Tangail-6 MP Ahsanul Islam (Titu) during the question and answer session of the 16th session of the 11th National Assembly on Wednesday (January 26).
"Immediately after the outbreak of the coronavirus pandemic, my government has made it a priority to provide free vaccines as an effective measure to prevent infection. To this end, we took all the initiatives to collect and vaccinate vaccines before the corona vaccine was discovered and used. As a result, the nationwide free vaccination against the coronavirus started on February 7, 2021 and is continuing," the Prime Minister said.
She added that till January 17, a total of 8,91,63,978 people have received the first dose of the coronavirus vaccine. The second dose has been received by 5,70.20,834.
The Prime Minister said considering the Covid-19 epidemic situation in the country like the rest of the world, the government of Bangladesh has also decided to give booster dose under the ongoing Covid-19 vaccination program. In this regard, as per the recommendation of National Immunization Technical Advisory Group, Bangladesh and subject to the approval of the National Committee on Implementation of Coronavirus Vaccine Program, booster dosage has been started nationwide from 28 December 2021. At present, booster doses are being given to people in their sixties, health workers and expatriates in the country.
Those who have passed six months after taking the second dose of Covid-19 vaccine are being given booster dose. Other populations will also be brought under booster dose in phases. A total of 7,41,265 people have been given booster dose till January 17.