Bangladesh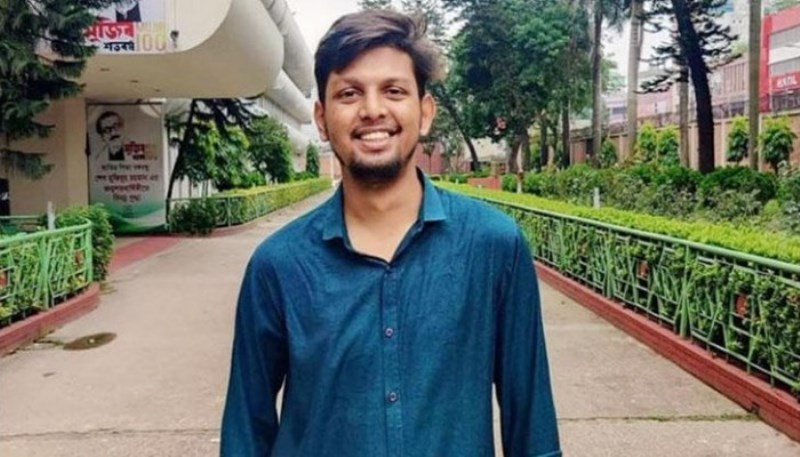 Photo: Collected
8-10 members of 'Raihan Gang' directly involved in Fardin's murder: RAB sources
Own Correspondent, Dhaka, Nov 16: Bangladesh University of Engineering and Technology (BUET) student Fardin Noor Parash's murder case is being unraveled. The name of Raihan aka Heronsi Raihan aka Hero Raihan aka Gangster Raihan has come up in the background. He is a resident of Block No. 4 of Chanpara Rehabilitation Center. On the day and night of the incident, 8-10 people led by Rayhan directly participated in the Fardin murder. All of them are identified drug dealers. Raihan used to carry out all the crimes under the umbrella of City Sahin, who was killed in a 'gunfight' with RAB. If Raihan gang members are arrested, the main mystery of the murder will be revealed.
According to intelligence sources of Rapid Action Battalion (RAB), Raihan was close to Rashedul Islam alias City Sahin. Raihan gang left the area after City Sahin was killed. After the incident, no one was found at Raihan's house in block 4 of Chanpara. The three-storey house under construction was locked. No information was received from the locals about the whereabouts of Raihan's family members.
However, the locals said that many people associated with drug dealing and various crimes in Chanpara have fled the area. Especially after City Sahin was killed in the 'gunfight', some left the area with their entire families. Most of the more than one and a half hundred shops in Chanpara are closed.
According to the sources involved in the investigation, Fardin might have been trapped and taken hostage by 'fitting' and forcefully taken to Chanpara slum at gunpoint. After that, after killing him, the body was dumped in the Shitalakshya river in an attempt to disappear it.
Rapid Action Battalion has been continuing a shadow investigation into the murder since the beginning. According to a RAB source, Raihan gang members Tak Robin, Mithun alias Mithu, Picchi Shah Alam, dacoit Mustafar's sister-in-law Mubarak, Ujjal and Malta Robin, are being raided in various areas to arrest several people involved in the murder. If Raihan and others are arrested, the main mystery of Fardeen's murder will be revealed.