Bangladesh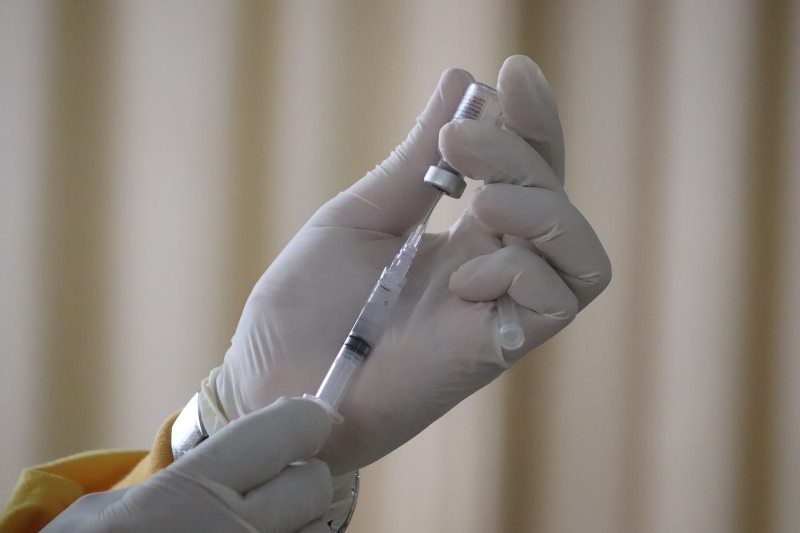 Mufid Majnun/Unsplash
98 percent of those vaccinated have developed antibodies: Reports
Dhaka, August 3: Antibodies (immunity) have been found in the body of 98 percent of those who have received the coronavirus vaccine in the country. In addition, those who have previously been infected by coronavirus have been found to have relatively more antibodies in their bodies.
The data came from a study of 209 people who received the AstraZeneca vaccine from the Serum Institute of India, developed by Oxford University.
Bangabandhu Sheikh Mujib Medical University (BSMMU) Vice-Chancellor Prof. Dr. Md. Sharfuddin Ahmed, the lead researcher of the study, said this on Monday (August 2). The study was titled 'Hematological and Antibody Treatment After Vaccination Against SARS-Covid-2'.
Prof. Dr. Md. Sharfuddin Ahmed said at the release ceremony that the study was conducted on corona vaccine recipients from April to July this year. Three-quarters of the study participants were male and more than half were involved in healthcare delivery. In addition, 31 percent of study participants had a history of being infected by coronavirus.
"This study found evidence of effective antibody production after vaccination of the people of Bangladesh," the VC said.
Further research will also be done to review the change in the presence of antibodies and the effectiveness of making new other ticker antibodies, said the BSMMU vice-chancellor.
"Research will also be done on the amount of antibodies produced when the second dose is taken three to four months after the first dose," he said.
Regarding the study, the BSMMU vice-chancellor said that more than half of the participants had been suffering from diabetes, high blood pressure, asthma and other diseases. In most cases, there is no difference in the production of antibodies after vaccination due to such diseases.
In addition, 42 percent of the people who took part in the study reported mild symptoms, including a slight fever, as a side effect after receiving the vaccine. Blood clots or any other such complex side effects were not observed during the study.
BSMMU Vice-Chancellor Dr Md Sharfuddin Ahmed said, "You need to be vaccinated against coronavirus without panic. The risk of dying from the virus when vaccinated is very low."
Bangabandhu Sheikh Mujib Medical University Pro-Vice-Chancellor (Research and Development) Prof. Dr. Md. Zahid Hossain, Pro-Vice-Chancellor (Education) Prof. Dr. AKM Mosharraf Hossain, Chairman of Hematology Department Prof. Dr. Md. Salahuddin Shah were co-researchers in the study.