Bangladesh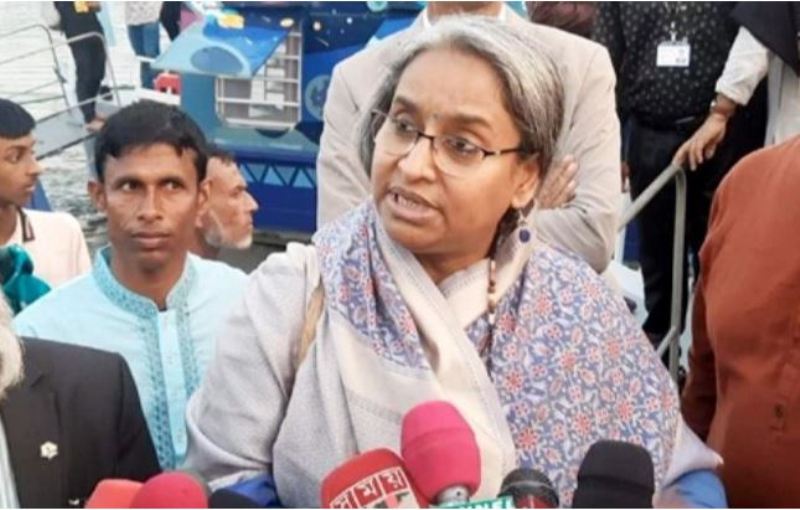 Collected
A group is spreading misinformation about books: Education Minister
Dhaka, January 28: Education Minister Dr Dipu Moni said, "A group is spreading misinformation about the book. Humans came from monkeys - this is not written in textbooks, it is rumour. Humans did not come from monkeys. So nobody should listen to rumours. It is spreading misinformation."
She said these things in response to a question from journalists after inaugurating the BRAC school on the banks of Dakatiya river in Chandpur on Friday.
The education minister said, "In our new book it is said - a student asks the teacher - did man come from monkeys? Every answer the teacher says, no. Man did not come from monkeys. Monkeys are the ancestors of man - this is not true. It is said three times in our book. . However. Even the picture that is in our book is the picture of people of different times. That is, how people looked in the early ages, what they look like now. There is no picture of a monkey anywhere. But it is said that we put a picture of a monkey in the book."
Dr. Dipu Moni said, "We had to make 65 new books of different classes in Madhyamik alone. From the beginning to the end of the books, every letter was not seen equally by everyone. Many of us saw very little. Still, if there is any mistake, it is unintentional. But If someone has deliberately made a mistake, we have made an investigation committee. Most of the mistakes that have come out in the textbooks so far are mistakes from 10 years ago. I am very happy. Because now everyone is reading the books. So in the future, we will not have any more mistakes in any of our books."