Bangladesh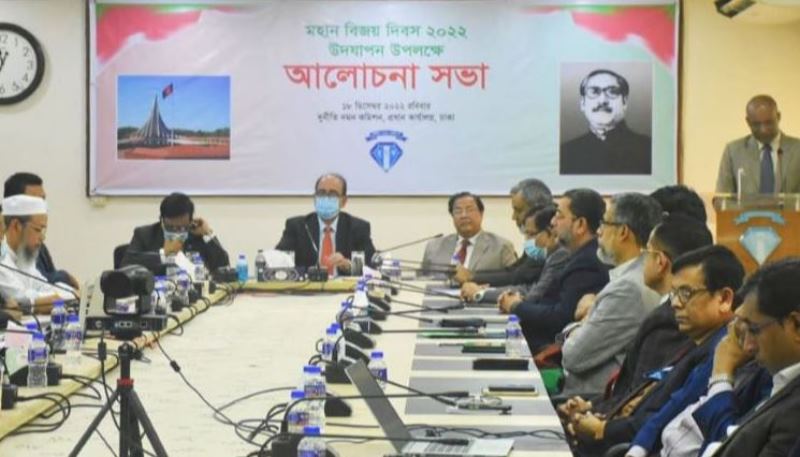 Photo: Collected
A true patriot cannot be corrupt: ACC chairman
Dhaka, December 19: Chairman of the Anti-Corruption Commission (ACC) Mohammad Moinuddin Abdullah said, if one loves the country, he cannot become corrupt and harm one's land. A true patriot can never be corrupt.
On the occasion of Great Victory Day, he said this in a discussion meeting organized in the conference room of the ACC head office at Segunbagicha in the capital on Sunday (December 18) morning.
ACC Chairman said, we have to ask ourselves whether we ourselves are free from corruption or not. We can be corrected only through self-criticism. Corruption will be removed from our country.
ACC Commissioner (Investigation) Dr. Mozammel Haque Khan said, the main intention of the liberation war was to establish democracy. We are still fighting that. For the struggle to be successful, we must have harmony in our words and actions. The implementation of the spirit of liberation war should not be limited to words only. In implementing Bangabandhu's ideals, we have to follow him in the true sense and reflect this in our work.
ACC Commissioner (Investigation) Md. Zahurul Haque said, we have progressed in many indicators in the last 51 years after independence. But if corruption cannot be stopped, this progress will not be sustainable. Unfortunately, along with progress, inequality in our society has also increased. If we can work to eliminate discrimination, it will be working for our freedom. Our education system is still neglected. It should be poured. Still educated people have to carry the slander that they are corrupt. So we have to dedicate ourselves to get real education in building a corruption free society.
Secretary of the Commission Md. Mahbub Hossain, Deputy Director of Rangamati Integrated District Office Md. Safiullah and others also spoke in the discussion programme.