Bangladesh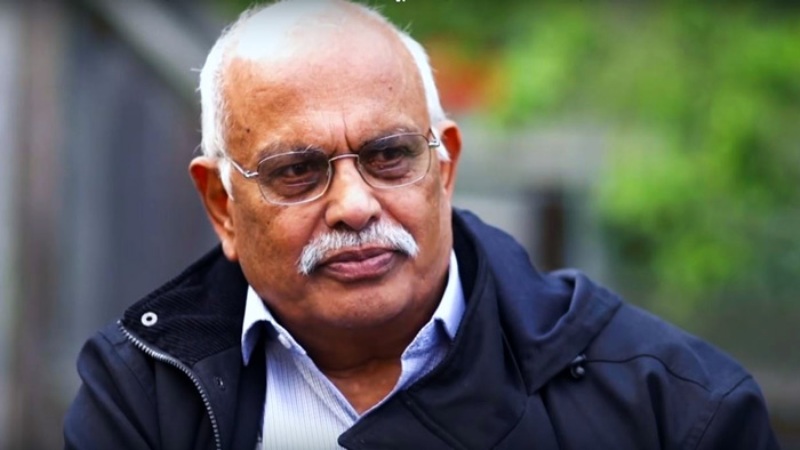 Collected
Abdul Gaffar Chowdhury dies, aged 88
Dhaka, May 19: The famous journalist, lyricist, columnist and writer Abdul Gaffar Chowdhury, the author of the song 'Ekushey February' is no more (Inna lillahi wa inna ilaihi rajiun). He died in London at 6:40 a.m. local time on Thursday.
Abdul Gaffar Chowdhury was born on 12 December 1934 in the house of Ulania Zamindar of Mehendiganj in Barisal. His father Haji Wahid Reza Chowdhury and mother Zahura Khatun.
Gaffar Chowdhury started his career in 1950. At this time he started his career as a journalist in 'Dainik Insaf'. When 'Dainik Sangbad' was published in 1951, Gaffar Chowdhury took the job of translator there. He then became associated with many magazines.
He has held important positions in various media including monthly Saugat, Dilruba, Meghna, Ittefaq, Azad, Jihad and Purbodesh. When the war of liberation started in 1971, his family crossed the border and reached Calcutta via Agartala. There the mouthpiece of the Mujibnagar government wrote in the weekly Joybangla. During this time he also worked as a columnist in the daily Anandabazar and Jugantar in Calcutta. After the independence of Bangladesh in 1972, Dainik Janpad was published.
In 1973, he went with Bangabandhu to the 72-nation Alliance Neutrality Conference in Algiers. After returning to the country, when his wife became seriously ill, she was first taken to Calcutta for treatment. He went to London in October 1974 as she was not doing well in Calcutta. Then the history of his expatriate life began.
Besides journalism, he has also written stories, novels, memoirs and children's novels. He has published about 30 books including 'Chandradwiper Upakhyan', 'Samrater Chobi', 'Dhire Bohe Buriganga', 'Bangali na Bangladeshi'. He has also written several full-length plays. These include 'Palashi Theke Dhanmondi', 'Ekjon Tahmina' and 'Roktakto August'.
Gaffar Chowdhury has been awarded many prizes in recognition of his work. He received the UNESCO award in 1963. Besides, he has been awarded Bangla Academy Medal, Ekushey Padak, Sher-e-Bangla Padak, Bangabandhu Padak and many more.
President Mohammad Abdul Hamid and Prime Minister Sheikh Hasina have expressed deep grief over the death of Abdul Gaffar Chowdhury. The President and the Prime Minister expressed their condolences in separate messages on Thursday (May 19).