Bangladesh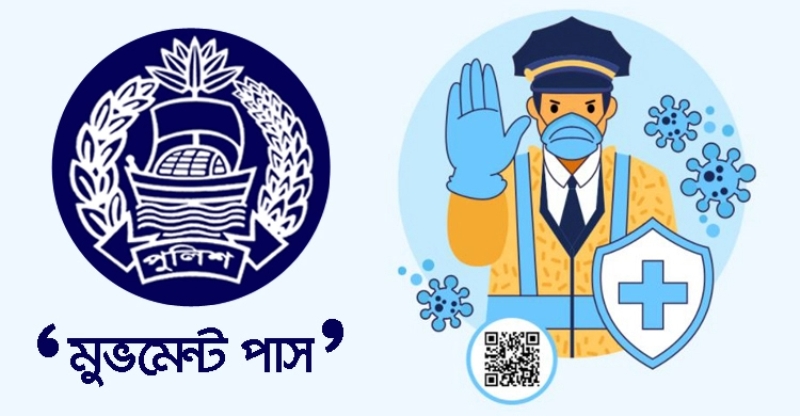 Collected
About eight crore hits on 'Movement Pass' website in two days
Dhaka, April 15: To prevent coronavirus infection, the Bangladesh Police is arranging a movement pass for those who need to go out privately within the 7-day ban announced by the government from April 14. However, the police have been struggling to issue the pass since the morning of the inauguration. In two days so far, a total of 7.81 crore citizens have entered the website to get the police movement pass. Due to the large number of hits, the application process on the website also slowed down on Tuesday.
Wednesday (April 14) evening, Assistant Inspector General of Police (AIG-Media) Md. Sohail Rana said this. He said the website had 7.81 crore hits till 7 pm on Wednesday (April 14). As such, it has been hit 21,337 times per minute. However, not all of them applied for the pass.
In the last two days, 3 lakh 10 thousand people applied for the movement pass. Movement passes have been issued to 250,000 of them.
AIG Sohail Rana said many people are knocking on the site together. This is why the site is a bit slow. However, the officials of the concerned department are working to increase the speed of the site.
After the inauguration on Tuesday morning, many people had to face the embarrassment of the police. Despite repeated attempts, many have not been able to access the web site. Many were able to enter, but the 504 gateway time-out message was shown. Earlier, Inspector General (IGP) of Bangladesh Police Dr Benazir Ahmed inaugurated the pass.
During the inauguration, IGP Dr Benazir Ahmed said that citizens can move from one place to another using Movement Pass. However, the pass can be taken only once with one mobile number and car number. We don't want to see anyone on the street unnecessarily. If necessary, if you go out of the house, you have to wear a mask and return home and clean your hands with sanitizer. You need to make sure that your loved one is not infected with Corona