Bangladesh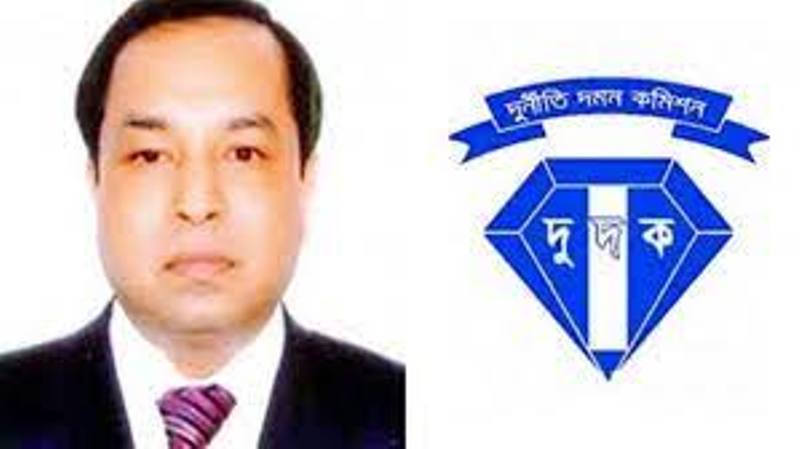 File photo
ACC approves 13 cases against 14 people including PK Halder
Own Correspondent, Dhaka, February 17: The Anti-Corruption Commission (ACC) has approved 13 cases against 14 people, including Prashanta Kumar (PK) Halder, accused of embezzling Rs 523 crore from 'Fas Finance and Investment Limited'.
The cases were approved at a commission meeting held at the ACC headquarters on Tuesday (February 15) for embezzling the money by preparing fake documents in the name of 13 fake companies. This information was given by the ACC's public relations department on Wednesday.
ACC Secretary Mahbub Hossain said the 13 fake companies that were embezzled by lending Rs 523 crore in favour of the company are: &B Trading Rs 44 crore, Nature Enterprise Rs 45 crore, Neutral Limited Rs 30 crore, SA Enterprise Rs 42 crore. Sukhada Enterprise Rs 40 crore, MTB Marine Rs 40 crore, Hal International Rs 45 crore, Sandwip Corporation Rs 40 crore, Dia Shipping Company Limited Rs 44 crore, Moon Enterprise Rs 35 crore, Barno Enterprise Rs 38 crore, Arabic Limited Rs 40 crore, and Marine Trust Rs 40 crore.
He said that in a case filed by the ACC, the former managing director (MD) of Fass Finance, Russell Shahriar, was arrested by the police from Mohammadpur area at 4.30 pm on Tuesday.
According to the ACC investigation, accused Russell Shahriar, while he was the MD of Fas Finance, misused his power and offered a loan of around Rs 500 crore in his single signature and presented it to the board and transferred the loan to various companies of PK Halder's interest.
The ACC secretary said that out of the 13 cases approved by the ACC, one case was filed on Tuesday. Thirteen people, including Fas Finance's former MD Russell Shahriar and former MD of International Leasing and Financial Services Limited (ILFSL), PK Halder, have been charged in the case.
According to the statement of the case, the loan was given to Shuvra Rani Ghosh, the owner of the non-existent company, by making fake records in the name of fake &B Trading, through which Rs 44 crore was embezzled and money laundering was done.