Bangladesh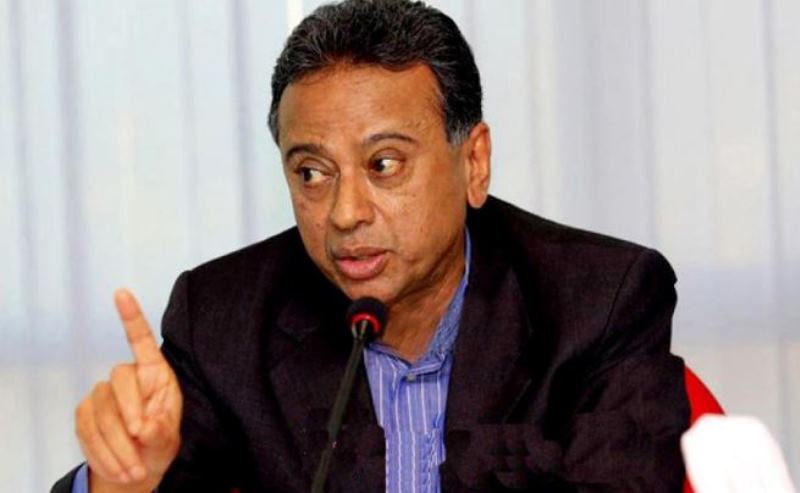 File photo
ACC files case against 5 people including BNP leader Amir Khasru
Dhaka, December 27: The Anti-Corruption Commission (ACC) has filed a case against five people, including BNP Standing Committee member Amir Khasru Mahmud Chowdhury and his wife.
ACC Deputy Director Selina Akhtar filed this case as the plaintiff on Monday (December 26). A case has been filed in Dhaka-1 at the ACC integrated district office.
ACC Secretary Mahbub Hossain said in a press briefing that the defendants in the case have been accused of plot forgery and construction of Hotel Sarina outside the design.
According to the affidavit of the case, in the name of developing Plot No. 27 of Road No. 17 of Banani area, after purchasing plot No. 25 adjacent to that plot, after constructing 22-storey and 21-storey buildings respectively on both plots without following the approved design, the five-star hotel Sarina Inn Ltd. was used as a refuge for fraud. The case has been filed against the accused. The accused have been charged under Section 5(2) of the Prevention of Corruption Act, 1947 (Act No. 2) including Sections 409/109/467/468/471/420 of the Penal Code.
Apart from Ameer Khasru Mahmud and his wife Tahera Khusru Alam, the other accused are - Hotel Sarina Chairman Golam Sarwar, Managing Director Sabera Sarwar (Neena) and Rajdhani Unnayan Kartripakkha (RAJUK) Building Inspector (Design Approval Branch) Aurangzeb Nannu. Among them, Golam Sarwar is the brother of Amir Khosru Mahmud Chowdhury and Sabera Sarwar (Nina) is his sister-in-law.
According to the details of the case, Amir Khasru Mahmud Chowdhury served as the first president of Chittagong Stock Exchange from 1995 to 2001. During his tenure, he purchased Plot No. 27 of Road No. 17 of Banani Commercial Area of Dhaka from Rajuk for the construction of 'CSE Bhawan' in Dhaka for the Chittagong Stock Exchange. In 1999, in the 75th board meeting, it was decided to enter into an agreement with the developer Khasru's brother Golam Sarwar on the condition of giving a basement and 5 floors to the Chittagong Stock Exchange. Later, Amir Khusru along with his wife Tahera Khusru Alam, sister-in-law and brother Bhai acquired the plot in the name of constructing a building in association with the developer company.