Bangladesh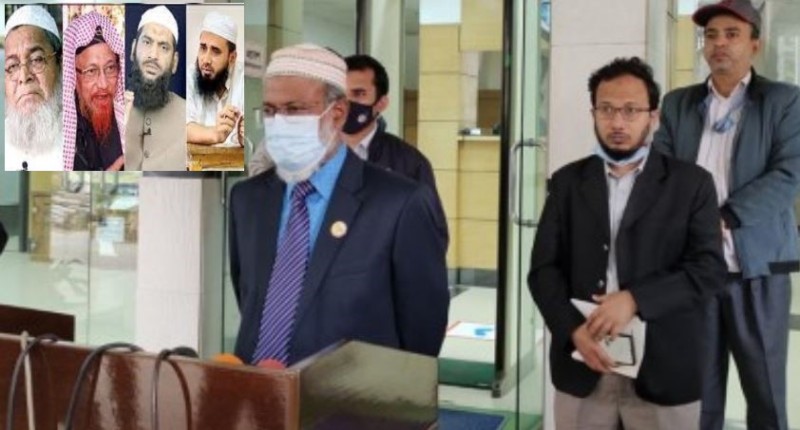 Collected
ACC has information of 17 organizations of Hefazat leaders
Own representative, Dhaka, 23 December: The Anti-Corruption Commission (ACC) sent letters to 19 organizations run by Hefazat leaders seeking information. Of these, income and expenditure information has been obtained from 17 organizations. Anwar Hossain Hawlader, the outgoing secretary of the Anti-Corruption Commission, told reporters at a press briefing in front of the ACC office in Segunbagicha on Wednesday (December 22).
Leaders and activists of Hefazat staged violence in the Baitul Mukarram Mosque area of ​​the capital on March 26 in connection with the visit of Indian Prime Minister Narendra Modi to Bangladesh on the occasion of the golden jubilee of independence. Later, during the strike called by Hefazat, there was widespread violence in Chittagong and Brahmanbaria. Firing was fired in various government establishments including thanas, railway statues. A few days of violence killed 17 people and injured scores more.
In this incident, the law enforcement forces arrested several leaders and activists of Hefazat. Bangladesh Financial Intelligence (BFI) on April 5 summoned the bank accounts of 24 leaders including Amir Junaid Babunagari, former secretary general of late Hefazat and secretary general of Bangladesh Khilafat Majlis and Hefazat leader Mamunul Haque to find out whether there was any terrorist financing in the movement.
The commission decided to investigate after finding the initial truth of the allegations in the investigation of Bangladesh Bank and ACC detectives. Following this, a six-member team was formed on May 17 under the leadership of ACC Director Md. Akhtar Hossain Azad. Later, in the last week of May, the ACC sent a letter to Bangladesh Bank asking for information about the assets of more than 50 Hefazat leaders.
The outgoing secretary said, "The search for the assets of Hefazat-e-Islam leaders is underway. Letters have been sent from various departments and financial institutions to send information. Some information has been found. However, no significant information has been received yet."
The secretary said that the bank account information of some people including Maulana Mamnul Haque has already been obtained from Bangladesh Bank. Some information has also been obtained from other organizations. They are being checked and selected.
He said that the income tax documents of Maulana Mamunul Haque, Maulana Mahfuzul Haque, Maulana Ataullah Amini, Maulana Jalal Uddin Ahmed and Mohammad Mohsin Bhuiyan have been reviewed.