Bangladesh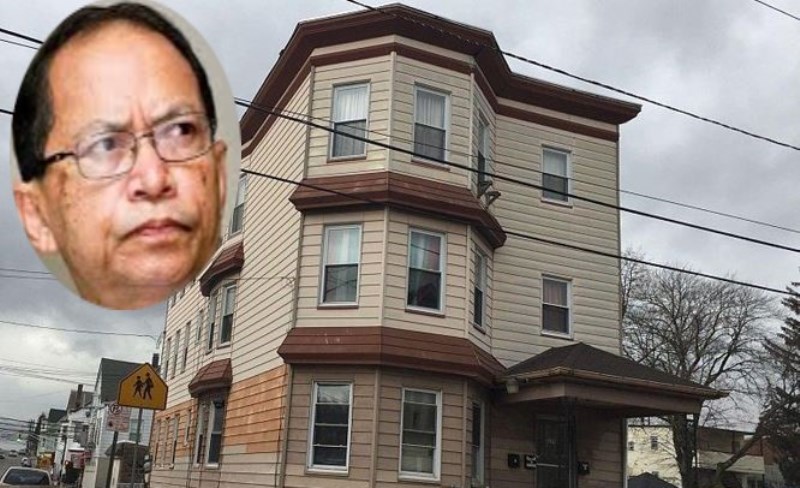 File photo/Collected
ACC to serve notice to freeze ex-Chief Justice SK Sinha's house in US
Dhaka, March 16: Anti-Corruption Commission (ACC) Secretary Mahbub Hossain said that an MLAR (Mutual Legal Assistance Request) will be sent soon to freeze the house bought by ex-Chief Justice SK Sinha at 179 Zapper Street in the Paterson area of New Jersey through money laundering. He said this to reporters in front of the ACC headquarters on Wednesday.
The secretary said that during the investigation, when an application was made to freeze the bank account of SK Sinha's house in the United States, the court ordered to freeze the bank account along with the house. As a result, the investigating officer will soon send the MLAR to the United States to collect various evidence.
Earlier, in the case filed by the ACC on February 27, the court ordered the attachment of the US bank accounts and houses of former Chief Justice SK Sinha and his brother Ananta Kumar Sinha. On February 20, ACC Deputy Director Anwar Pradhan, the investigating officer of the case, applied to the court seeking the seizure of three US bank accounts and houses of SK Sinha and his brother.
ACC public prosecutor (PP) Mosharraf Hossain Kajal heard the application. After the hearing, Dhaka Metropolitan Session Judge Court Judge Md. Asaduzzaman gave this order.
The ACC Secretary said that SK Sinha had laundered money to the US through various illegal methods including hundi during his tenure as the Chief Justice of Bangladesh. With this money, his brother Ananta Kumar bought a three-storey house for Sinha on June 12, 2018, for 2 lakh 80 thousand dollars (calculating 1 USD=Tk 86, it is Tk 2 crore 40 lakh 80 thousand). Ananta Kumar Sinha recently bought another house at a cost of around USD 3 lakh.
According to ACC sources, from April 11, 2018, to June 20, 2018, about 2 lakh dollars were deposited in Ananta Sinha's account (858003375) at Valley National Bank of New Jersey, USA, and another 60,000 USD in the same bank account from March 5 to May 28 of that year. The money came from Indonesia and Canada. Younger brother Ananta went to Valley National Bank with SK Sinha to collect a cheque of about one and a half lakh dollars. ACC said this money belongs to Sinha which was laundered through hundi.