Bangladesh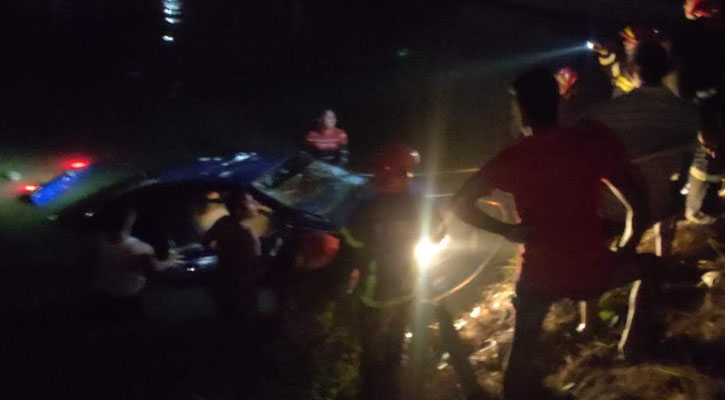 Collected
Accused flees after throwing police vehicle in ditch
Dhaka, January 18: Two policemen were killed in an accident at Sonargaon in Narayanganj while driving with the accused. Assistant Superintendent of Police (ASP) Mostafizur Rahman told the media on Tuesday (January 18) morning.
He said that he drove the accused into the ditch and fled on his own. It killed two SIs. The yaba rescued from him fell into the water and melted a bit. The rest have been rescued. The incident took place in Dattapara area of ​​the municipality around 6:45 pm on Monday.
The deceased were identified as Kazi Saleh Ahmed, son of Kazi Nurul Islam of Munsurabad village under Faridpur's Bhanga police station and SM Shariful Islam, son of Yunus Ali of Charvatpara village in Gopalganj. They were working in Sonargaon police station.
According to multiple police sources, the police raided the Meghna toll plaza on the basis of secret information. Later, the suspect signaled to stop a car and tried to flee. Another team of Pure police arrested them along with 42,000 yaba.
After the arrest, they took the accused directly to the district police super office. At that time the accused was driving. After a press conference at the SP's office, three members of the police took the accused to the police station. As none of the three was able to drive the car, the accused was driving the car.
When the accused reached Dattapara area of ​​Sonargaon, he jumped and threw the car into the ditch. Two SIs were killed and one ASI was seriously injured. At that time the accused fled.