Bangladesh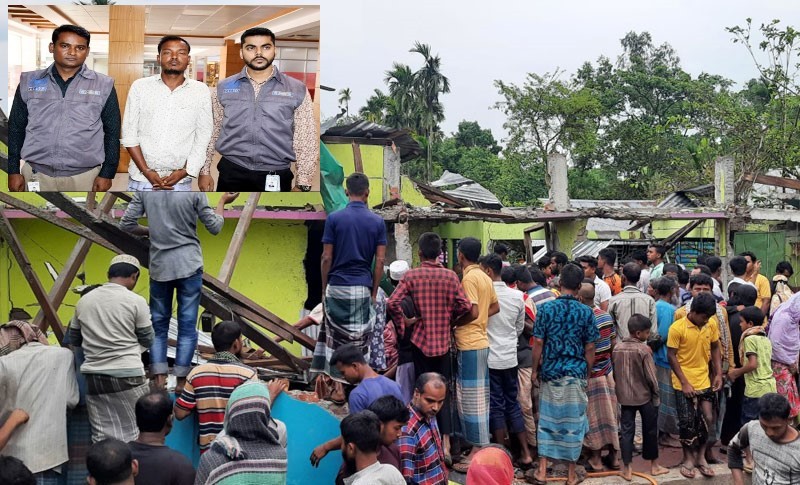 Collected
Accused made explosives at home for 20 years
Dhaka, April 23: Although illegal, Borhan Uddin (50) had been making fireworks and crackers by storing explosives in his house. After the tragic death of two women workers in the blast, it was learned that she had been running the factory illegally for 15 to 20 years.
The Criminal Investigation Department (CID) has arrested factory owner Borhan Uddin in connection with the deaths of two people at a fireworks factory in Nandail, Mymensingh. He was arrested on Friday night (April 22) from Brahmanbaria.
CID Special Superintendent of Police (SSP) Mukta Dhar told a news conference on Saturday (April 23rd) that two female workers, Nasima Akter, 30, and Afia Khatun, 45, were killed in an explosion at an illegal fireworks factory in the Chandipasha area of ​​Nandail on the morning of April 20.
Nasima Akter worked in the factory for a year and a half and Afia Khatun for four months. They used to earn two to six thousand rupees a week according to their work. Based on the preliminary interrogation of the arrested Borhan, SSP Mukta Dhar said that fireworks were being made by illegally stockpiling explosives in the house. Borhan Uddin, the owner of the factory, used to make chocolate fireworks, fireworks and firecrackers including fireworks for 15-20 years and supply them to various local markets.
Borhan used to buy raw materials for making fireworks from Chawkbazar area of Dhaka. His factory employed 50 workers in turns to make bets. Two women were killed in an explosion while setting off fireworks in the early hours of the morning.