Bangladesh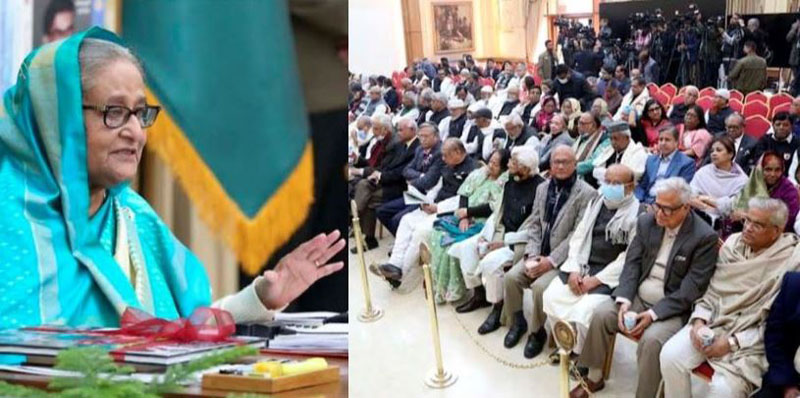 PID Bangladesh
Action will be taken if there is evidence of corruption: Prime Minister Sheikh Hasina
Dhaka, 15 January 2023 : Prime Minister Sheikh Hasina said that those who themselves are corrupt are speaking against corruption.
She said these things in the meeting of newly-elected National Committee, Central Executive Parliament and Advisory Council of Awami League on Saturday. Bangabandhu's daughter Sheikh Hasina presided over the joint meeting.
She said that the work done by the government in 14 years has brought a lot of development in the country. The government is providing subsidies to ease people's lives amid the post-corona global recession. You have to think about standing on your own feet. Due to the recession, the government is doing a lot of calculations.
She also said that many people do not want to acknowledge the progress that the country has made in the last 14 years. Awami League keeps its promises. People are reaping the benefits because the promise is being acted upon. Sheikh Hasina also commented in the meeting that the country is self-sufficient in food as Awami League is in power.
The Awami League president said, "Before every election, Awami League presents its election promises to the people of the country and always keeps its election promises, this is the reality."
The Prime Minister said that many people are unable to accept the radical changes that have taken place in Bangladesh during the 14 years of the Awami League government.
There are many kinds of talk but basically a change has come in the way of life of people and besides we have greatly improved the roads and communication system. Still, many people pretend not to see these improvements, do not want to admit them, and do not want to do them. But what I always want to say is that Awami League keeps its promises.
The head of government said, we are giving houses to every landless and homeless family, we have also fulfilled our promise that we will light the light in every house.
She said, the poverty rate in the country has been reduced a lot. However, if it were not for the Corona pandemic and the Russia-Ukraine war, this rate could have been reduced by 3 to 4 percent.