Bangladesh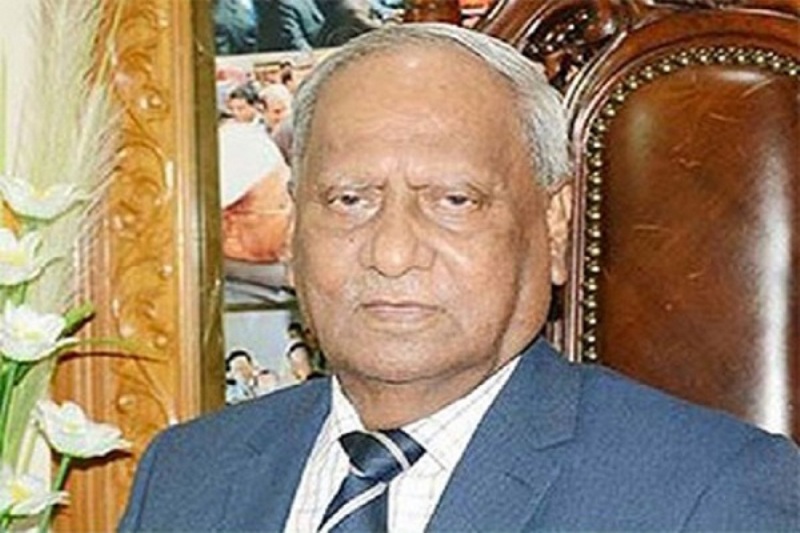 Collected
Advocate Abdul Baset Majumder dies at 83
Dhaka, October 27: Abdul Baset Majumder, former vice chairman of the Bangladesh Bar Council and former president of the Supreme Court Bar Association, has died (Inna Lillahi wa Inna Ilahi Raziun). He died, aged 83, at United Hospital in the capital around 8:00 am on Wednesday (October 27).
Supreme Court lawyer and son of the late advocate, Saeed Ahmed Raja, confirmed the news. Baset Majumdar has left behind many admirers, including two sons and two daughters.
The Janaza of the veteran lawyer was held at 11:00 a.m. at the Banani Central Mosque, followed by the Johar at High Court premises. After Dhaka, he will be buried in the family graveyard after Janaza at Shanicho Government Primary School in Comilla, his ancestral village.
Earlier on September 30, Abdul Baset Majumder was admitted to United Hospital. He was taken to life support on Monday (October 25) after his condition deteriorated. He was suffering from lung complications.
The President, Prime Minister, Speaker and Law Minister have expressed their condolences over the death of veteran lawyer Baset Majumdar.
Baset Majumdar has led the Bar Council more than once. He has served as the Secretary and President of the Supreme Court Bar. He set up a trust fund in his own name for distressed lawyers. Funding is provided from this fund to various bar associations in the country.
Former President of Bangabandhu Bar Council Baset Majumder is currently the joint convener of the conference preparation committee of the newly formed Bangabandhu Awami Bar Council.
As tribute to Abdul Baset Majumder, who was known as the lawyer of the poor, operations will remain closed today at the Appellate and High Court divisions of the Supreme Court. Besides, the lower court has also been declared closed.