Bangladesh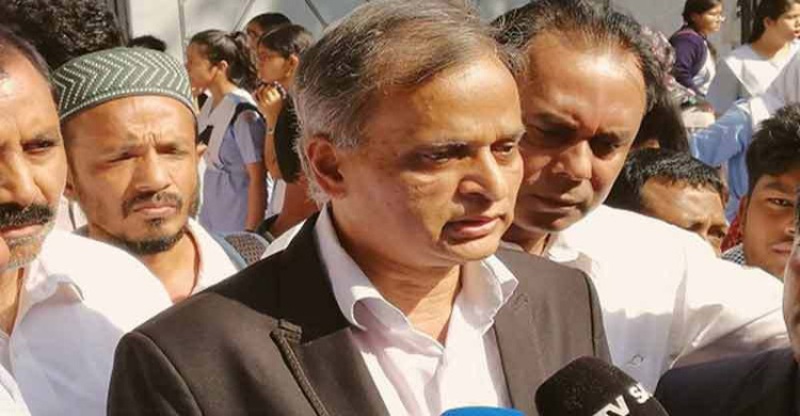 Collected
Advocate Yunus Ali fined, ordered to refrain from work for 3 months
Dhaka, October 12: The Supreme Court's Appellate Division has convicted lawyer Yunus Ali Akond for posting negative comments on Facebook about the country's judiciary.
In the verdict, the Appellate Division has directed him to refrain from handling cases in both the Appellate Division and the High Court for the next three months.
He was also fined Rs 25,000.
The Supreme Court has ordered 15 days imprisonment in case of non-payment of fine.
A seven-member virtual full bench of the Appellate Division headed by Chief Justice Syed Mahmud Hossain passed the order at around 10:30 am on Monday (October 12).
Earlier in the day, the virtual court had set a date for the verdict against Yunus Ali Akond.
On Sunday, he apologised unconditionally in court.
But the court did not accept his apology.
This is the first time that the Appellate Division has convicted a lawyer based on a Facebook post with the consensus of all the judges of the Appellate Division.
"As far as I know, there is no precedent in the history of the Supreme Court for such a verdict on a lawyer," senior Supreme Court lawyer SM Shahjahan told Jago News.
At yesterday's hearing, Justice Hassan Fayez said, "With that post, the lawyers has humiliated our judiciary in front of the world."
At the hearing, Chief Justice of the country Syed Mahmud Hossain said, "This lawyer (Yunus Ali Akond) is a habitual contemnor. He has committed the same crime three times already, however, I have let him go. How many more times will I allow that? Is what he did this time forgivable? At the age of 61, it is time for him to retire from practice."
The Appellate Division had on August 12 issued a contempt of court notice against lawyer Syed Mamun Mahbub for making "negative" comments about the judiciary on Facebook.
On August 23, the Appellate Division acquitted Mamun Mahbub after admitting his guilt and apologising on August 20 and promising not to commit any more "insulting acts" in the future.