Bangladesh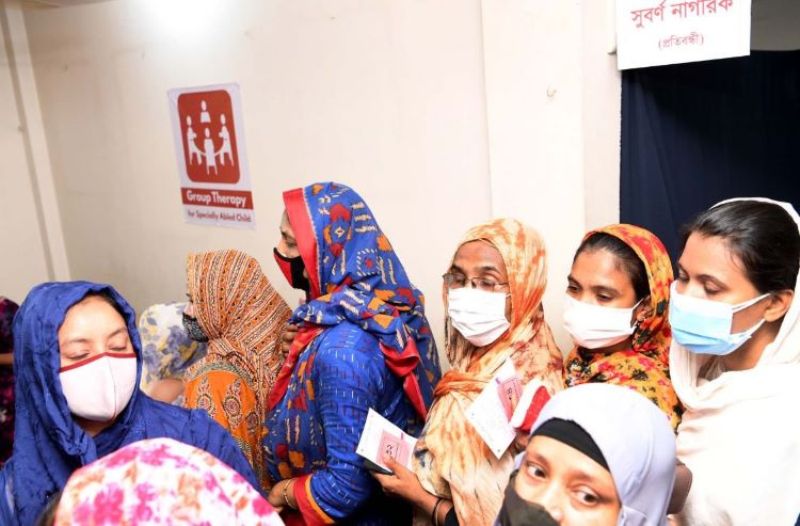 Photo: PID
All advised to wear masks amid rapidly rising COVID-19 cases
Own Correspondent, Dhaka, June 28: Identifying the current state of the coronavirus pandemic in Bangladesh as the 'fourth wave', Prof. ABM Abdullah, the country's one of the top physicians, has advised everyone to wear masks to avoid infections.
This was suggested by an Emeritus Professor at Bangabandhu Sheikh Mujib Medical University (BSMMU) on Monday (June 27) at a seminar organized by the University Grants Commission (UGC).
Dr. Abdullah said, "There will be no need for a lockdown to deal with the fourth wave of corona. However, reckless movement is not advisable and hygiene cannot be violated. You have to wear a mask all the time, there is no alternative."
He said, "The new strain of corovirus spreads quickly and widely. One infected people infects about 10 others. However, even if the rate of infection increases, there is nothing to panic about. My request to everyone will be, practice hand washing, maintain physical distance. Follow the health rules that are in place."
The Emeritus Professor said various measures, including lockdown, were initially taken to avoid coronavirus infection. Later, even if there is no lockdown, they are asked to follow the hygiene rules.
Regarding vaccination, Dr. Abdullah said, "Everyone needs to get vaccinated quickly to get protection from coronavirus. The trial of the nasal drug for this disease may also start in the country soon."