Bangladesh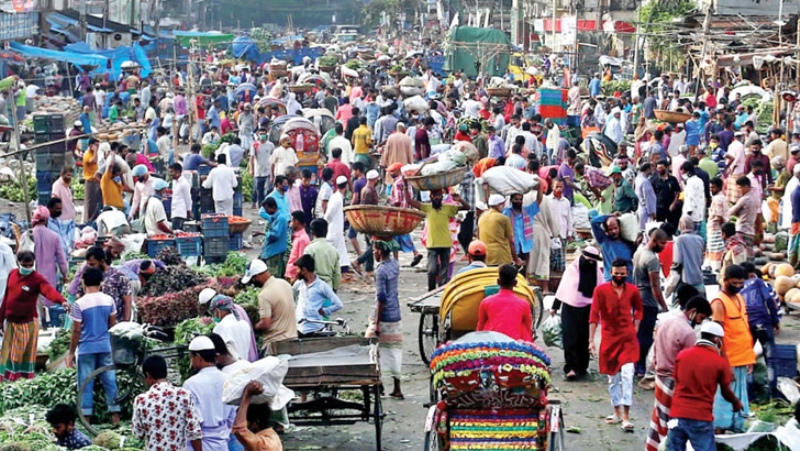 File photo
All social gatherings including weddings won't be allowed: Health Minister
Own Correspondent, Dhaka, January 21: Health Minister Zahid Maleque has said that all kinds of social gatherings, including marriages, should not be allowed to curb the spread of Covid infection.
He also sought help of the Deputy Commissioners in implementing it. The minister said, "Social events, including weddings, should not be allowed. We raised these issues at the DC conference."
He said this to the reporters after a session on the third day of the Deputy Commissioners' Conference at the Osmani Memorial Auditorium in the capital on Thursday (January 20).
The health minister said, "Some restrictions have been imposed to curb the spread of Omicron. We have told the Deputy Commissioners that the way you cooperated in the control of Corona last time, you have to do it again. You are the main tool for implementing the hygiene norms."
Zahid Maleque said, "When people travel on the bus, train, steamer, they have to follow hygiene norms, wear masks, follow social distancing. The guidelines should be followed strictly in the land-ports, sea-ports and other ports. Those who are in quarantine often do not follow it properly. I told them to keep an eye on it so that the quarantine norms are followed perfectly."
Informing that the district commissioners had asked for hospitals at the district level, the health minister said, "One of their demands was hospitals at different district levels. Yesterday, Prime Minister Sheikh Hasina inaugurated eight hospitals. We have plans to build more such hospitals in the future."
He further said, "We are administering booster doses. We have vaccinated one crore 25 lakh students in one month. More than 90 percent of them have been vaccinated. We have arranged 10 beds for ICU and 10 beds for dialysis in each district hospital, which is now in the installation stage. It has already been approved by the ECNEC. So, it will be done in a short time. We have discussed, hopefully they (DC) will take tough action."