Bangladesh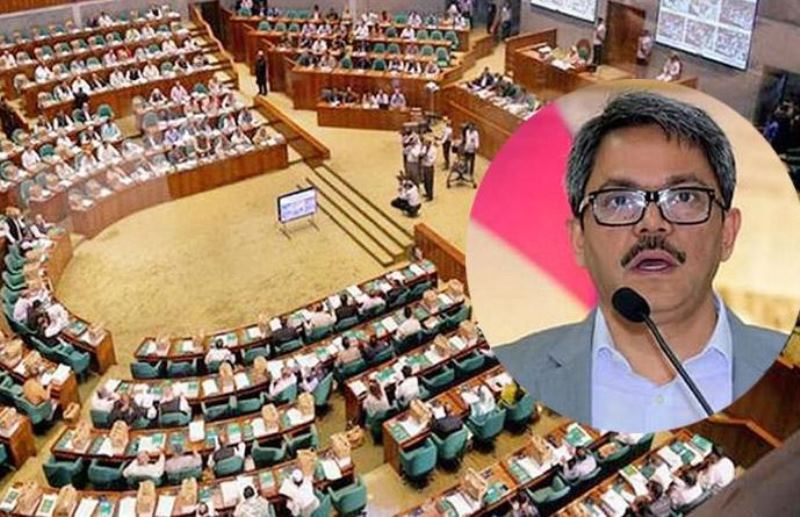 File photo
US imposed sanctions against RAB on wrong information: Shahriar Alam in Parliament
Dhaka, February 1: State Minister for Foreign Affairs Shahriar Alam has claimed that the United States imposed sanctions on RAB based on wrong information.
He said that on December 10, 2021, America imposed sanctions on RAB, one of the most successful law and order forces of Bangladesh, based on wrong information. He said this while participating in the discussion of the motion of thanks on the President's speech in the National Parliament on Tuesday.
Stating that at least 15-20 important high-level meetings have been held in the past one year on various issues including the ban on RAB, the State Minister for Foreign Affairs said that there was no direct visit (to the United States) due to travel restrictions before December 2021 due to Corona.
Shahriar Alam said, "We will communicate after December 2021. They (BNP) thought they could get another ban by next December (2022). Realizing this.. We are Awami League, we stay close to the people. We know where our strengths lie. At the same time we know our limitations. All in all, we have no initiative so that not only the US administration, but also those who have an interest in these matters cannot create any obstacles. We have been able to convey this through our constructive activities. That plan of BNP was unsuccessful."
The state minister also claimed that BNP had planned where to hide their leaders after December 10. At that time Shahriar Alam showed a letter and said, I have brought a copy of a letter today. BNP Secretary General Mirza Fakhrul Islam Alamgir wrote a letter to the then Prime Minister of Japan Shinzo Abe on January 18, 2020. Maybe tomorrow they (BNP) will hold a press conference and say that this letter is not true.
Shahriar Alam also claimed that Mirza Fakhrul mentioned himself as the secretary general of the largest political party in Bangladesh in that letter. He said that BNP is demanding the largest political party from the Prime Minister of Japan. Japan has eyes, ears and head. They have a representative here. There is an ambassador. They know very well that the largest and oldest political party in Bangladesh is the Awami League, not the BNP.