Bangladesh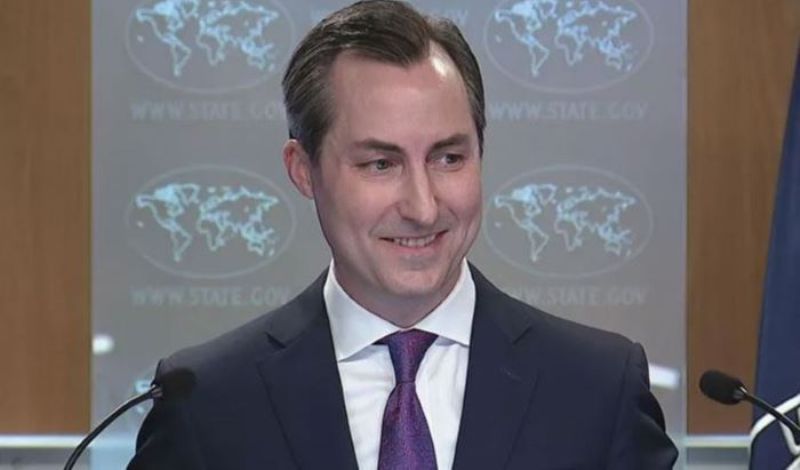 Collected
America wants the people of Bangladesh to choose their leaders freely
Own Correspondence, Dhaka, 3 October 2023: The United States supports the desire of the people of Bangladesh to freely elect their leaders. US State Department spokesman Matthew Miller said this. He said that the United States only wants to ensure that the people of Bangladesh can freely elect their leaders. He also said that the United States does not support any particular party in Bangladesh. Miller said, the United States does not want to influence the results of the elections in Bangladesh.
Spokesperson Matthew Miller said these things in response to reporters' questions at a press conference at the State Department in Washington on Monday local time.
In addition to the upcoming elections in Bangladesh, the announcement of visa restrictions on media workers was discussed in the press conference. The details of the briefing have been presented on the website of the US State Department.
At the press conference, a reporter asked Matthew Miller about a statement by Ambassador Peter Haas regarding the enforcement of the visa policy on media workers or journalists in Bangladesh. He claims that opposition leaders as well as hard-line groups advocating a Taliban-style role for Bangladesh are already threatening media personalities, even circulating lists of journalists critical of the extremist ideology. On the other hand, civil and human rights activists, anti-war crime activists, editors, journalists, writers, minority leaders have claimed the ambassador's statement on possible visa restrictions on the media as an affront to press freedom. Do you support the ambassador's statement and directly deny the concerns of such a large liberal group supporting a secular nation?
In response, Matthew Miller said, "I'll repeat what I said last week in slightly different language." The United States wants what the Bangladeshis themselves want: free and fair elections that will be held peacefully. The Government of Bangladesh, political parties, civil society and the media have all expressed their desire that the upcoming national elections should be held in a free, fair and peaceful manner, just as we also want.