Bangladesh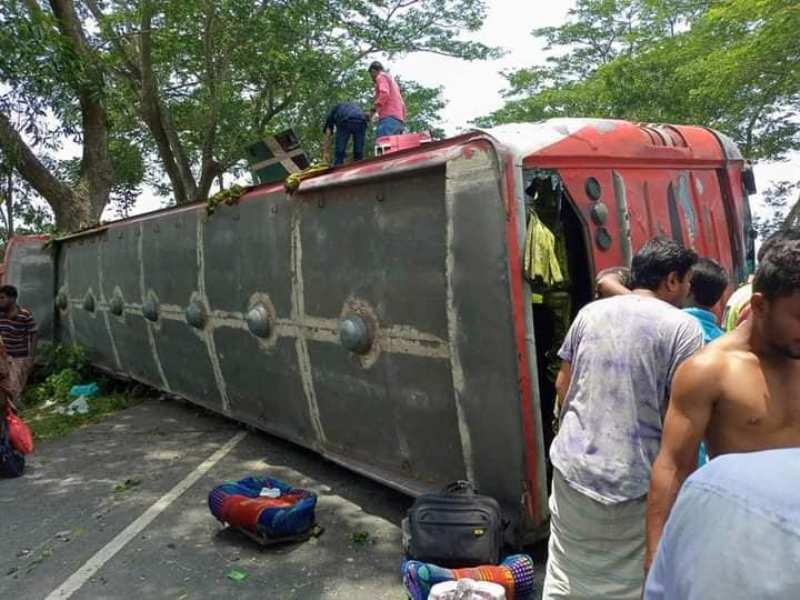 Photo: Collected
At least 8 killed, several injured in road mishap in Gopalganj
Own Correspondent, Dhaka, May 14: At least eight people were killed and several others were injured as a bus, private car and motorcycle collided with each other in Gopalganj's Kashiani upazila on Saturday (May 14) morning.
According to reports, the mishap took place at around 10:45 am on Dhaka-Khulna highway at Dakshin Fukra area near Miltan Bazar in the upazila.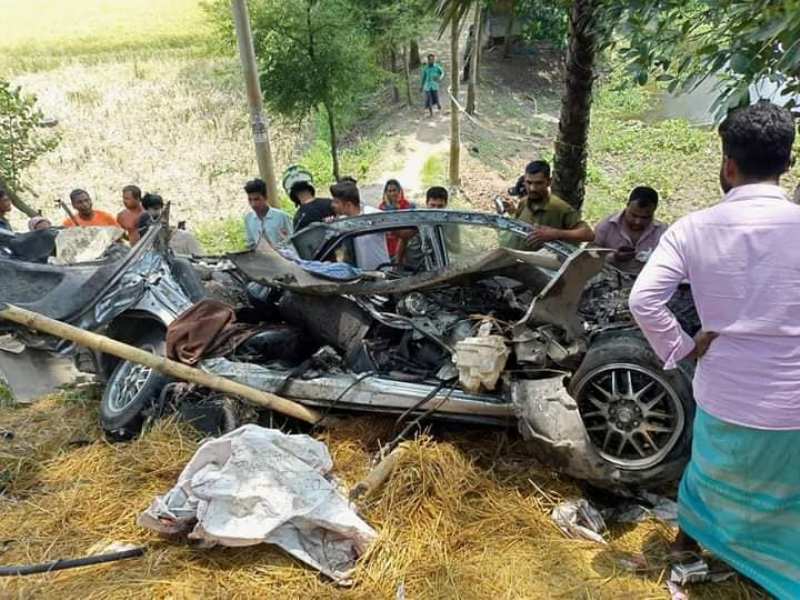 Photo: Collected
Confirming the news, Kashiani Police Station's SI Sirajul Islam said, "A Khulna to Dhaka bound Rajib Paribahan bus collided head on with a Gopalganj bound private car and a motorcycle. Seven people died on the spot, while one person later succumbed to his injuries in the hospital."
The official said that after receiving the news, local police and fire brigade personnel rushed to the scene and carried out rescue operations.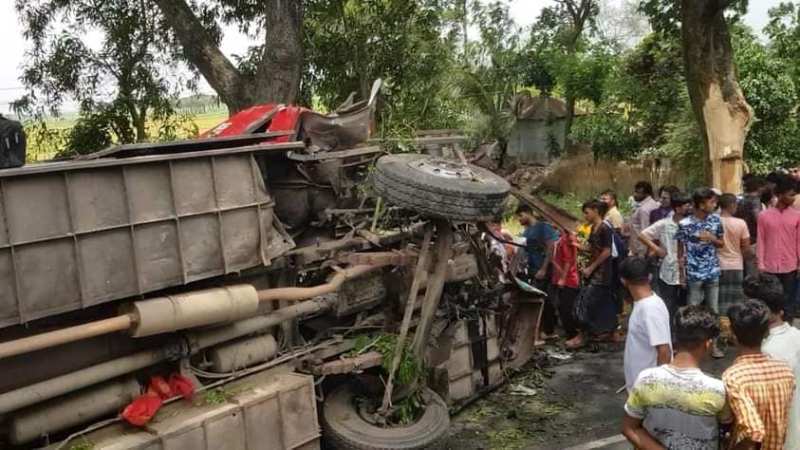 Photo: Collected
Police said six of the eight deceased have been identified so far — Anik Sheikh (28), Firoz Mollah (50) and his wife Ruma Begun (40), Dr. Basudeb Saha (54), his wife Shibani Saha and their son Swapnil Saha.
Deputy Assistant Director of Gopalganj Fire Service, Md. Abul Kalam Azad, said more than 10 people were injured in the accident and they have been sent to Gopalganj Sadar Hospital.