Bangladesh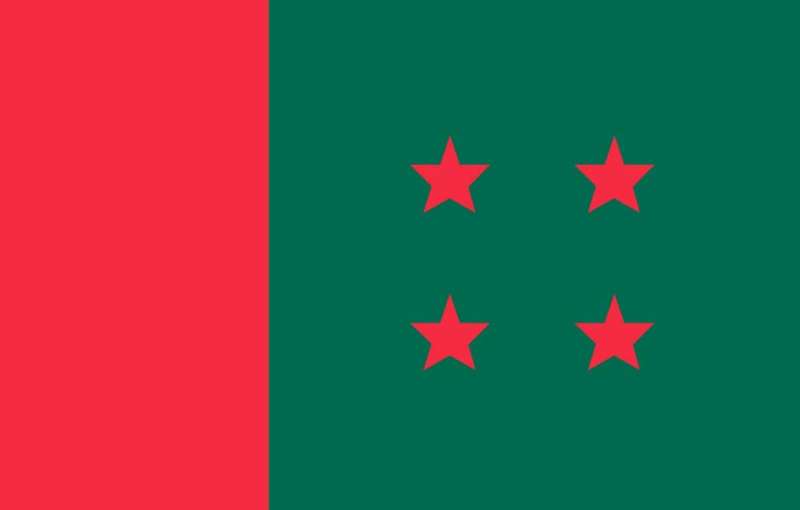 Awami League candidates submit nomination forms in a festive atmosphere
Dhaka, December 4: Awami League candidates have submitted nomination forms in a festive atmosphere in Brahmanbaria. Candidates submitted nomination forms to the office of district Awami League general secretary Al Mamun Sarkar on Thursday (December 3) morning. Each candidate submitted a nomination form with a showdown to show their popularity.
The district Awami League started distributing nomination forms from December 29 for the selection of party candidates in Brahmanbaria, Kasba and Akhaura municipalities. Form distribution continues till Wednesday (December 2). However, the Election Commission has not yet announced the election schedule of any municipality of Brahmanbaria.
In Brahmanbaria, Kasba and Akhaura municipalities, 38 people have bought Awami League nomination forms to fight for the boat symbol. Thursday was the last day to submit nomination forms. From this morning, the candidates of the party started coming to the office of the General Secretary of Awami League at Dhirendranath Dutta Bahasa Chattar with procession-showdown.
Nair Kabir, the current mayor of Brahmanbaria municipality and vice-president of the district Awami League, and Mohammad Abdul Aziz, president of Kasba Upazila Jubo League, submitted nomination forms with party leaders and activists at noon. District Awami League general secretary Al Mamun Sarkar received nomination forms from potential candidates.
Earlier, supporters of Mohammad Abdul Aziz came to Brahmanbaria district town from Kasba Upazila in more than 150 microbuses, pickup vans and more than 50 motorcycles. Later, Aziz's supporters took out a huge procession from the premises of Brahmanbaria Government College. The procession circled the city's main thoroughfares.
Al Mamun Sarkar, general secretary of Pazla Awami League, said nomination forms were distributed among the candidates to select party candidates. The submitted forms will be selected and recommended to the Center on the basis of grassroots opinion.