Bangladesh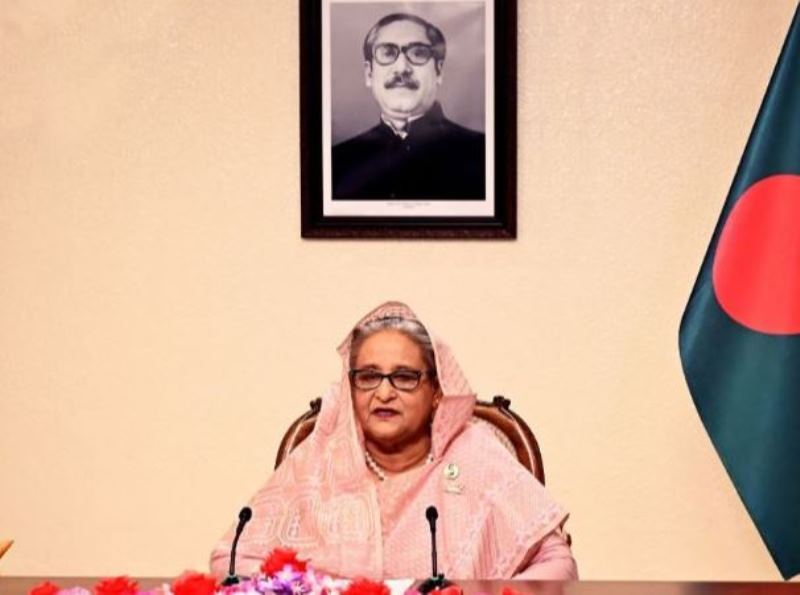 Photo: PID
Awami League has brightened the country's image in the world: PM
Dhaka, Jan 7: Prime Minister Sheikh Hasina said that Bangladesh's image in the world has become brighter and brighter in the last 14 years during the three terms of the Awami League-led government.
She said, no one now sees Bangladesh as a country of floods, droughts and disasters. Bangladesh is now an emerging economy. Role model for development. In the last 14 years, the image of Bangladesh in the outside world has become brighter and brighter.
The Prime Minister said this in her address to the nation on the occasion of the four-year anniversary of the current government on Friday (December 6).
Sheikh Hasina said that Bangladesh is playing an important role in various international forums. Bangladesh is an active member of more than two dozen different international organizations including the United Nations. Last October, Bangladesh was elected as a member of the United Nations Human Rights Council for the fifth time.
She said that Bangladesh has set a bright example of peaceful coexistence with neighbouring countries. The 68-year imprisonment of chhitmahal (enclave) residents has come to an end with the implementation of the Land Boundary Agreement with India.
The Prime Minister said that through the peaceful settlement of the maritime boundary with India and Myanmar, we have acquired sovereign rights over the 118,813 square km maritime area of the Bay of Bengal. We have set a shining example of humanity in the world by sheltering about 1.2 million Rohingyas.