Bangladesh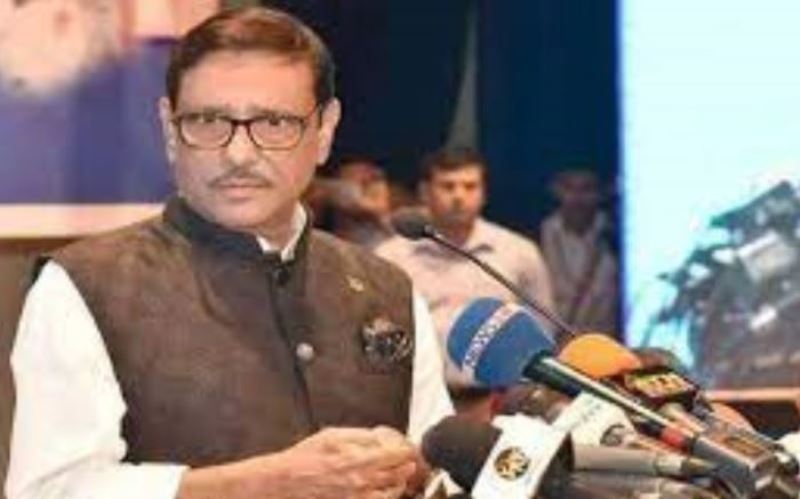 Photo: Collected
Awami League is not friendless, Sheikh Hasina does not care about sanctions: Quader
Dhaka, August 23: Awami League is not without friends at home and abroad. As a result, Bangabandhu's daughter Sheikh Hasina does not think about who banned what. General Secretary of Awami League and Minister of Road Transport and Bridges Obaidul Quader made this comment in a discussion meeting with party leaders at the Dhaka District Awami League office in Tejgaon on Tuesday, August 22.
He said, BNP is stockpiling weapons to prevent elections. Wants to repeat 2013-14. But the leaders and workers of Awami League will resist it all over Bengal with steel-hard unity this time.
Obaidul Quader said, this country is not for friends of Pakistan, this country is not for sectarians, this country is not for money smugglers. The people of Bangladesh will not make leader Tarique, who ran away on bail.
He said, today BNP's Mirza Fakhrul said - we killed 22 of their leaders and activists. Mr. Fakhrul, 22 of you and our 22 thousand leaders and activists have been killed.
The Bridge Minister said that Dhaka will become public on September 2. I am waiting to see the current of the ocean. Awami League is the ideal organization. We are children of seventy-one, children of seventy-five, children of November three, children of August twenty-one. A lot of pain in our consciousness, in our heart.
He said, "Bangabandhu is the legacy of our political freedom, his daughter Sheikh Hasina is the legacy of our struggle for freedom of money. In Bangladesh, these two legacies survive with power. As long as Bangladesh exists, as long as the flag flies, no two people will die in this country. One is Bangabandhu and the other is Sheikh Hasina."